On November 4-8, MODULO PARKING sp. z o. o. belonging to the PROJPRZEM MAKRUM S.A. Group, participated in the Paris Mondial du Bâtiment. It is an international exhibition devoted to construction and architecture, which has been taking place in the Parc des Expositions Paris-Nord Villepinte since 1959. One of the dependent parking systems – Modulo Slant was built for the needs of the fair. The company was represented by a 3-member team, headed by president Piotr Szczeblewski.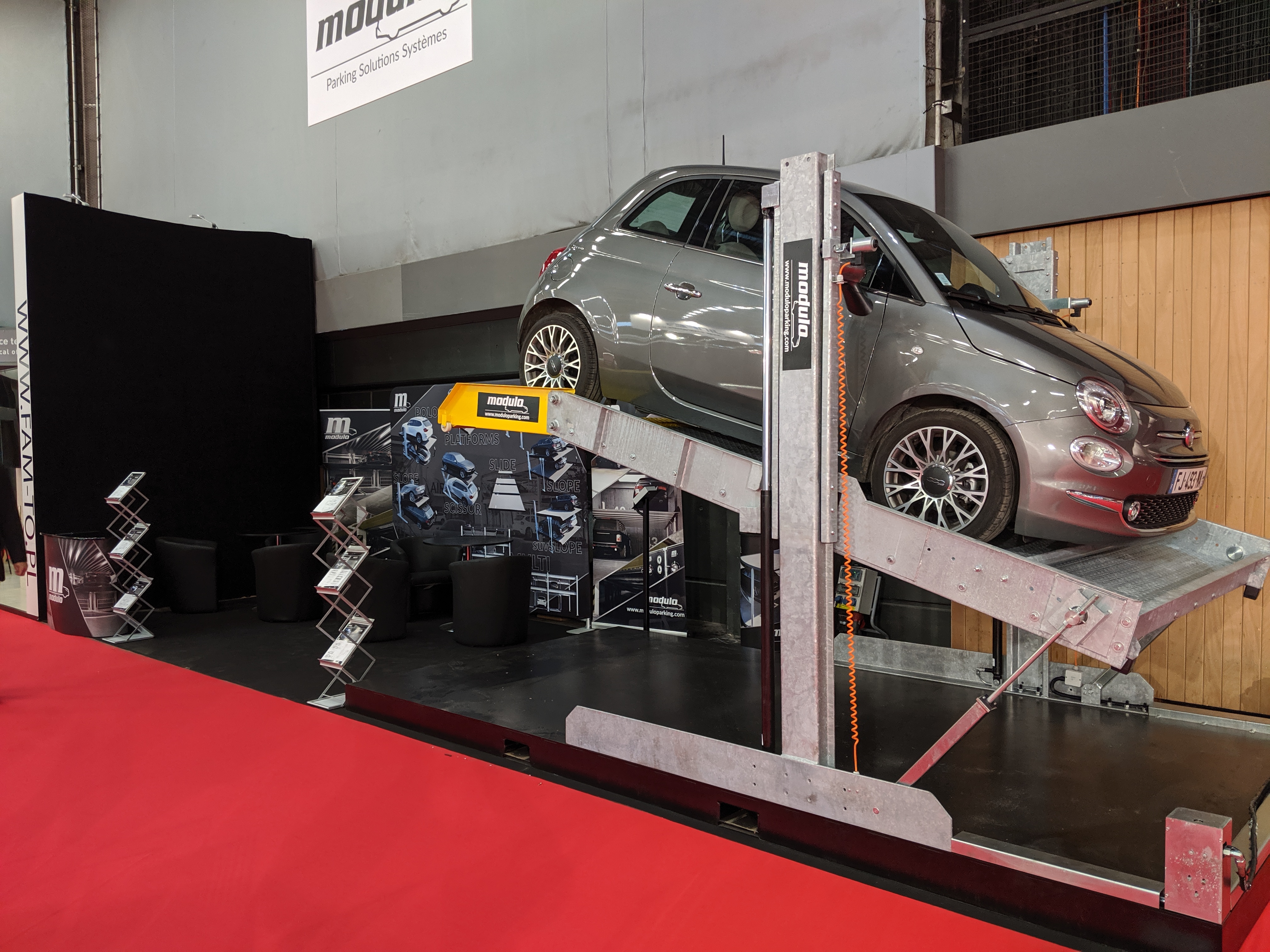 The stand attracted considerable interest among architects, developers and other guests. Our products perfectly fit into the new legal regulations forced in France, requiring the provision of one parking space for each bedroom in the apartment in new investments. The interest in our products has exceeded our expectations. Even during the fair, the first offers of our systems were sent to interested companies, which should soon transform into new orders completed in the city by the Seine.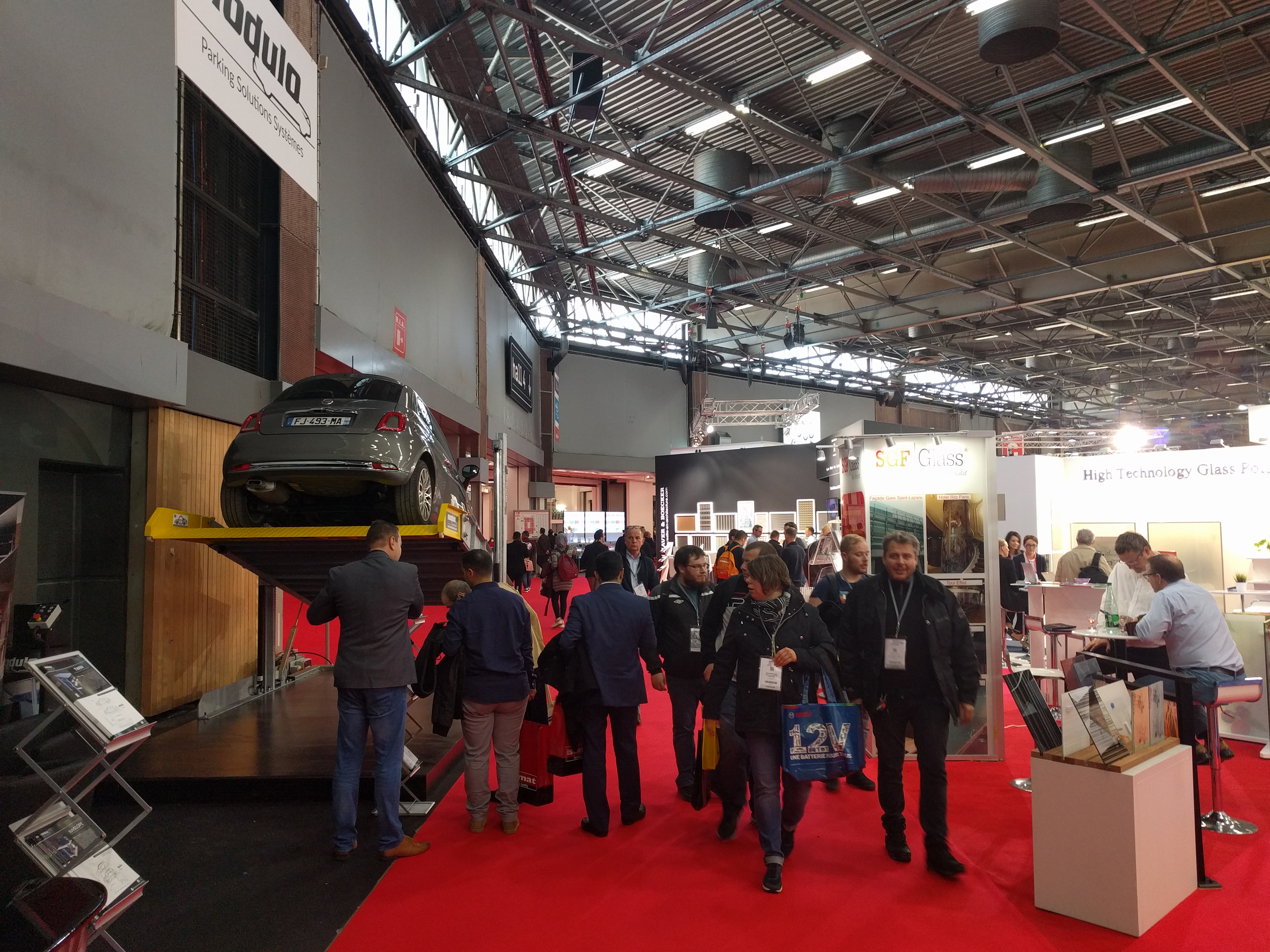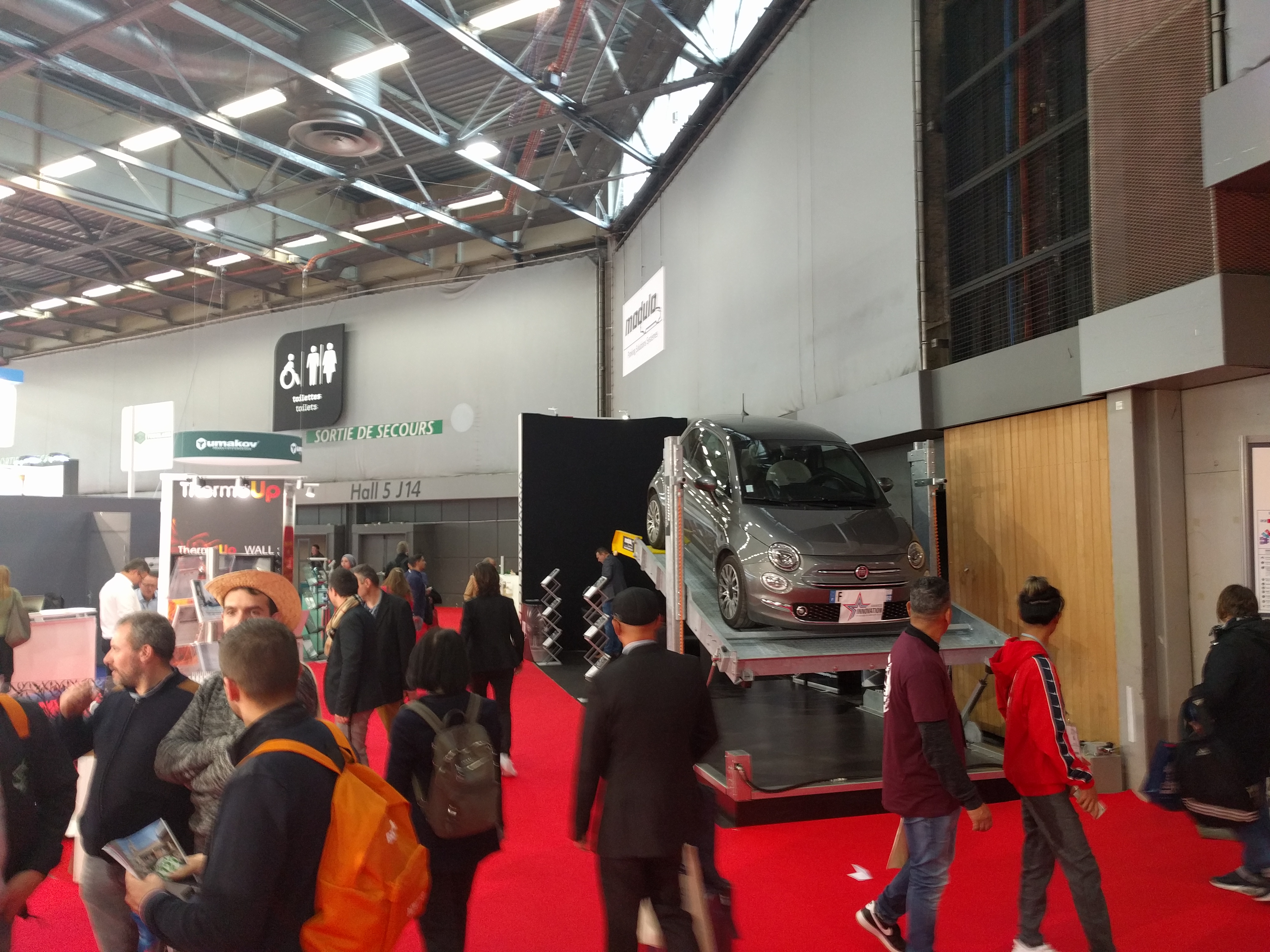 Segment of automatic parking systems of PROJPRZEM MAKRUM S.A. is the latest and also the fastest growing activity of the Industrial Group. In the last report for the third quarter of 2019, MODULO parking systems recorded a jump in sales by 67% year-on-year.
After the stage of introducing the brand to the domestic and international markets, the company is intensifying the promotion and construction of a distribution network throughout Europe. Recently, these activities have focused particularly on France, where the company MODULO Parking decided to present themselves at industry fairs. The most spectacular realizations of MODULO parkings abroad include the implementation of Single and Dual Platforms systems in the futuristic German-French European Forum on the Rhine and the implementation of Slant models for a fleet of vintage cars in a private villa located around 1300 m a.s.l. – in the Italian Alps in South Tyrol.