The company Projprzem Budownictwo carries out a particularly large number of investments in Wielkopolska. It is a business partner of Lech Poznań, acting as the general contractor of the Research and Development Center of the Lech Academy in Wronki. This cooperation will result in another unique project in the company's portfolio, but it is not the only investment linking Projprzem Budownictwo with Wielkopolska and Poznań.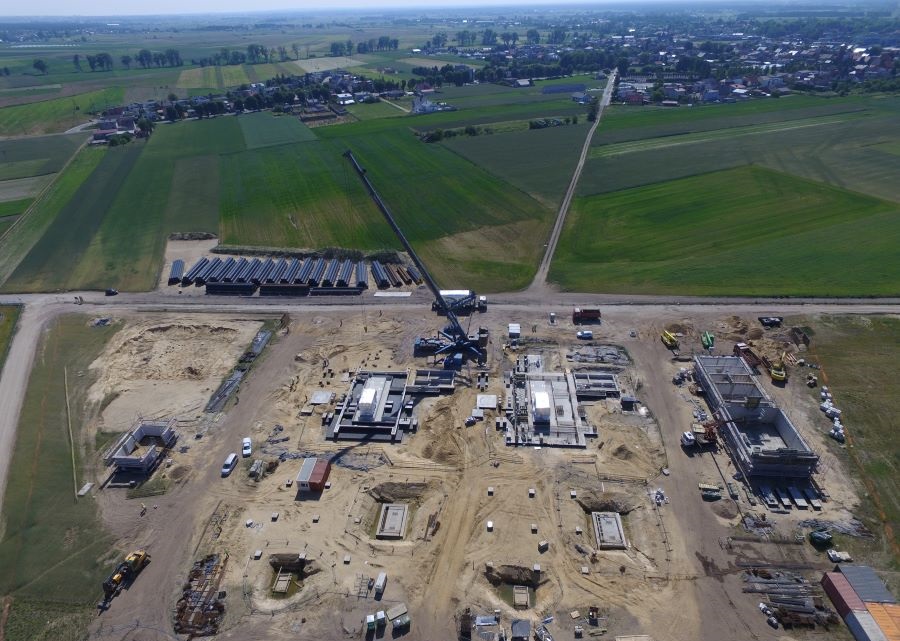 Projprzem Budownictwo has over 200 implementations and over 500 construction projects behind. The company has many interesting projects and investments connected with Poznań. In the city of 'Lech', the company also has one of its four branches, and the others are located in Warsaw, Bydgoszcz and Wrocław.
Recently, Projprzem Budownictwo Sp. z o.o. performed the role of, among others, the General Contractor of the logistics and warehouse hall along with the social and office part of Aluplast in Nagradowice near Poznań. Currently, it is implementing the second stage of investment for this company, with twice the value.
The company also built a vulcanization hall and a tire warehouse for Bridgestone in Poznań. 'The expansion of the Bridgestone production plant is the most technically complex project that we have had the opportunity to implement' – reveals Dariusz Paprzycki, CEO of Projprzem Budownictwo.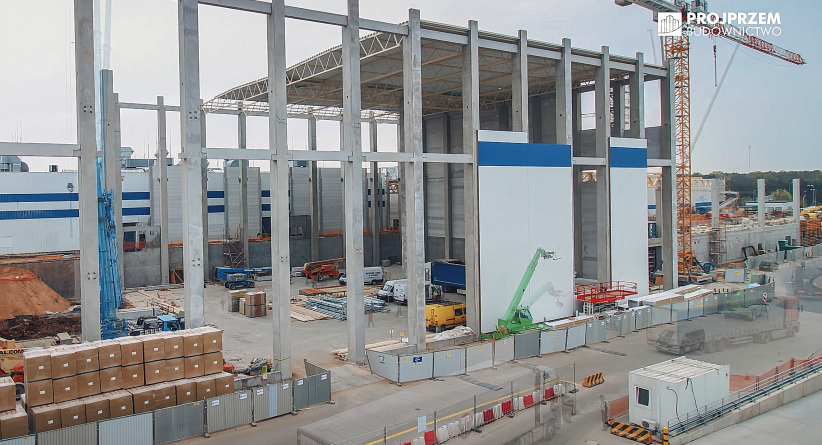 Currently, Projprzem Budownictwo is also involved in the construction of an exclusive development investment, which will certainly stand out on the residential map of Poznań. It is the Perfumiarnia estate located in Wilson Park. – 'They won because they were the most committed, they read the project and our expectations best. Good energy emanates from them, we feel that they care about this project as much as we do. Such chemistry is crucial if one wants to achieve quality well above the market average. And this is what Perfumiarnia will be like' – wrote Garvest developer about the company, choosing Projprzem Budownictwo as its main partner in this investment.
A bit further in Poznań, but still in the Wielkopolska Voivodeship – in Odolanów – Projprzem Budownictwo is working on the construction of a new gas compressor station, which will be responsible for increasing the capacity of the transmission system by forcing increased amounts of imported gas through the Baltic Pipe offshore gas pipeline.
Another unique project that has connected the company with Wielkopolska is the Research and Development Center of the Lech Academy in Wronki. By the middle of next year, as the general contractor of this investment, it will finalize the construction of a boarding house with cloakrooms, rooms for young footballers, physiotherapy offices, extensive social and technical facilities and a conference room where briefings and events will take place.
Projprzem Budownictwo Sp. z o.o. belongs to Grupa Kapitałowa IMMOBILE S.A., a conglomerate listed on the Warsaw Stock Exchange since 2007. It includes companies operating in sectors such as industrial construction, heavy industry, development, hotel industry, clothing industry and automation & power engineering.