We present one of the most unique implementations of MODULO car parks. This time our MODULO Slant parking systems went all the way to Italy and will serve an exclusive fleet of vintage cars.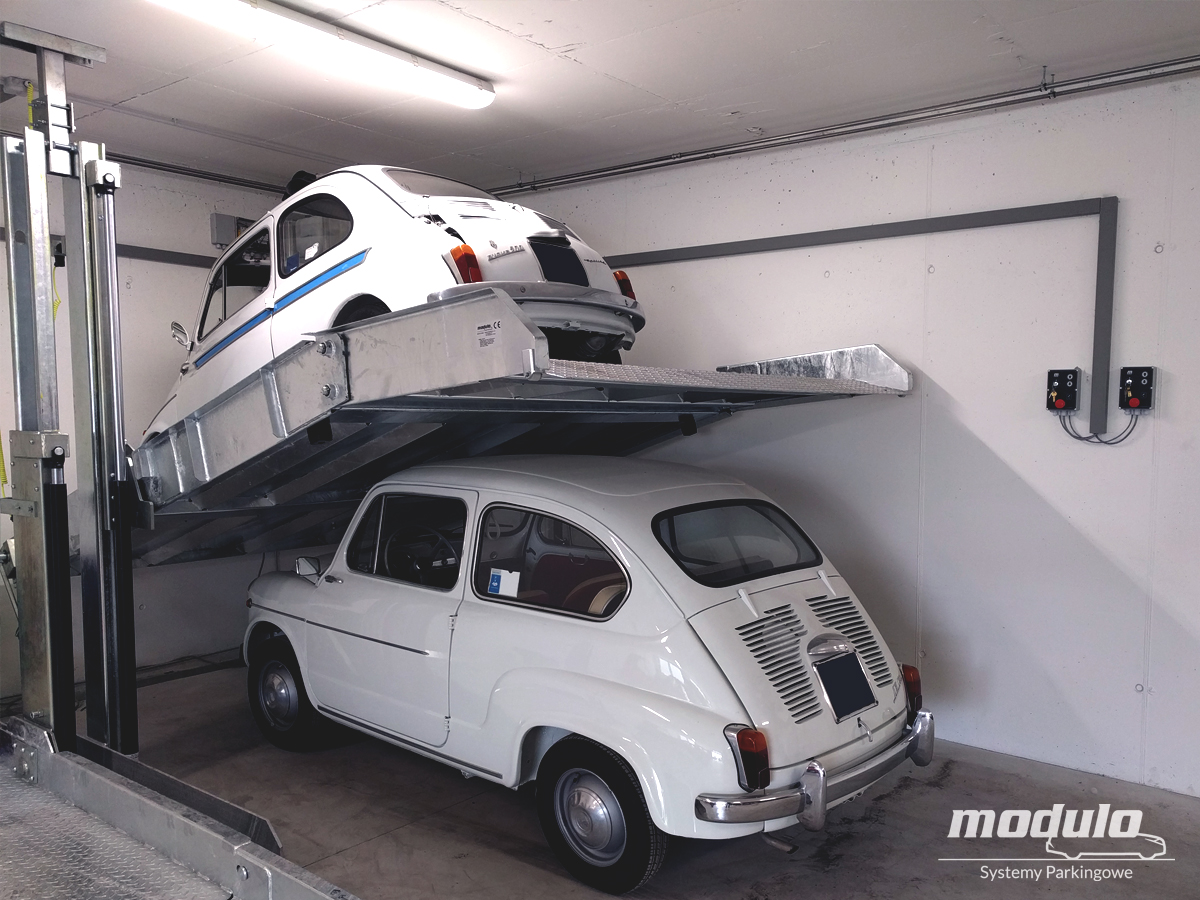 The described project was implemented in a private villa located on the area of about 1300 m ASL. – in the Italian Alps in South Tyrol, above Aldein. An investor who decided to implement two MODULO Slant systems is a collector of vintage cars. In his resources he has, among others Fiat 500 and 600, as well as Alfa Romeo Spider, Mercedes SL "Pagoda", Jeep Willys or Porsche 911 series G. In connection with the owner's planned expansion of the collection, he decided on our systems to increase the number of parking spaces. The MODULO company hopes for another implementation for this investor, as his fleet of vintage cars grows.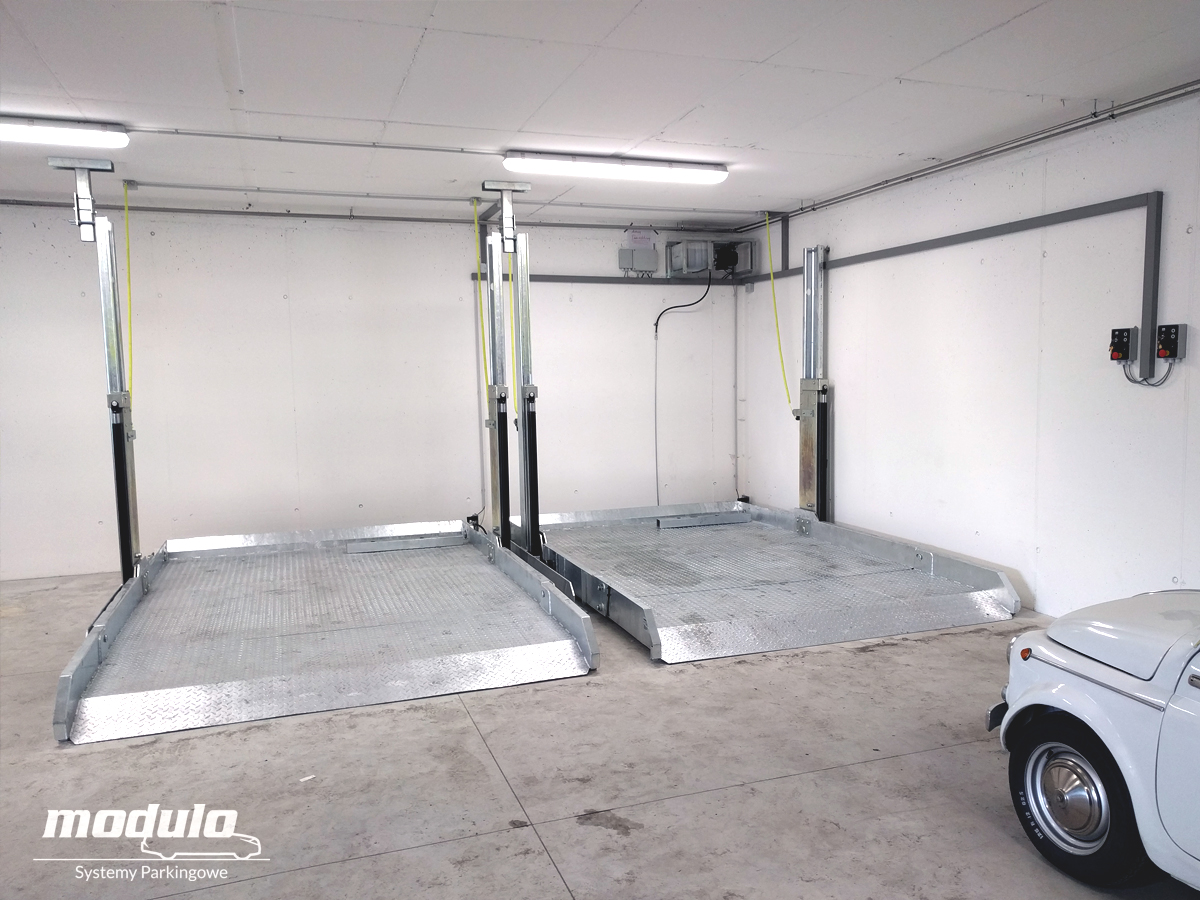 Used here the Modulo Slant is a great system for places of limited height – the upper platform is slanted relative to the lower one and lowered at a small angle in order to use the available space to the maximum. The solution is perfect for garages with low ceilings, for instance in apartment buildings or public institutions. It is the lightest one among all MODULO Parking Systems. What is important, it requires only 2.5 m width, so only as much as a standard parking space takes..
This system is a dependent system, which means that to leave the upper platform, the machine must also be left the vehicle parked at the bottom. It is not only a great solution to problems with parking in a home garage, but also an idea for an interesting exposure of cars.
Segment of automatic parking systems of PROJPRZEM MAKRUM S.A. is the latest and at the same time the fastest growing activity of our Industrial Group. In the first quarter of 2019, the production of parking lots increased by over 55%.