Modulo car parks have always been associated with the future, which is why we are most happy about projects in modern and futuristic locations. Soon, Single and Dual Platforms will be implemented in such a unique place – the German-French Europäisches Forum am Rhein center.
The Single and Dual Platforms parking systems will be installed in a building designed by Jürgen Grossmann on the Rhine at the German-French border, which combines art, culture, creativity and know-how. The architect, who is also an investor of the project worth EUR 14 million, decided to create a multifunctional forum, which will include the headquarters of the Baal Novo Theater Eurodistrict, two restaurants, a bakery, an international office space overlooking the marina and a car park. As part of it, 34 comfortable parking spaces on Modulo platforms will serve for employees and guests of the facility.
From the wide range of MODULO Parking, the investor decided to use Modulo Platforms parking systems in the Single and Dual variants.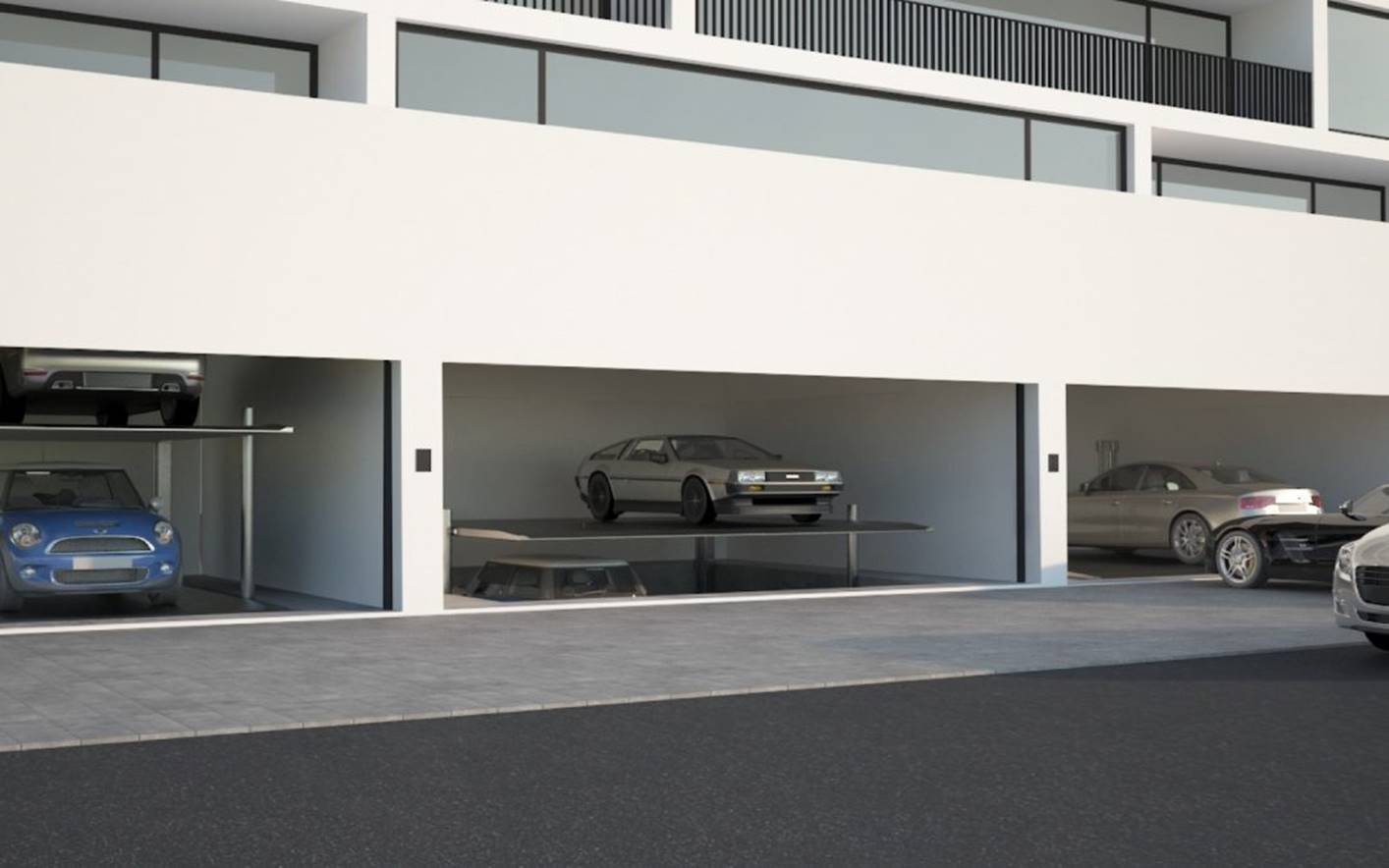 MODULO PLATFORMS parking systems duplicate parking spaces independently, which makes them very convenient to use. The Single version doubles the available parking space, while the Dual allows you to park up to four cars at the same time. Entry and exit of each of them is not dependent on the others. The system using a small area allows to easily double the number of available parking spaces without having to expand the building up. There are many height variants available – even for vehicles with a height of 2 m. The system is dedicated to all garage halls and underground garages. This is the best solution in places where the depth of the excavation or the height of the room does not limit.