MAKRUM is a reputable manufacturer of machines and devices for extractive, chemical, cement and paper industries, inter alia: crushers, mills and dryers with over 150-year experience. The company's production plant, as one of few in the country, has infrastructure allowing to manufacture such large machines and realise such complex projects.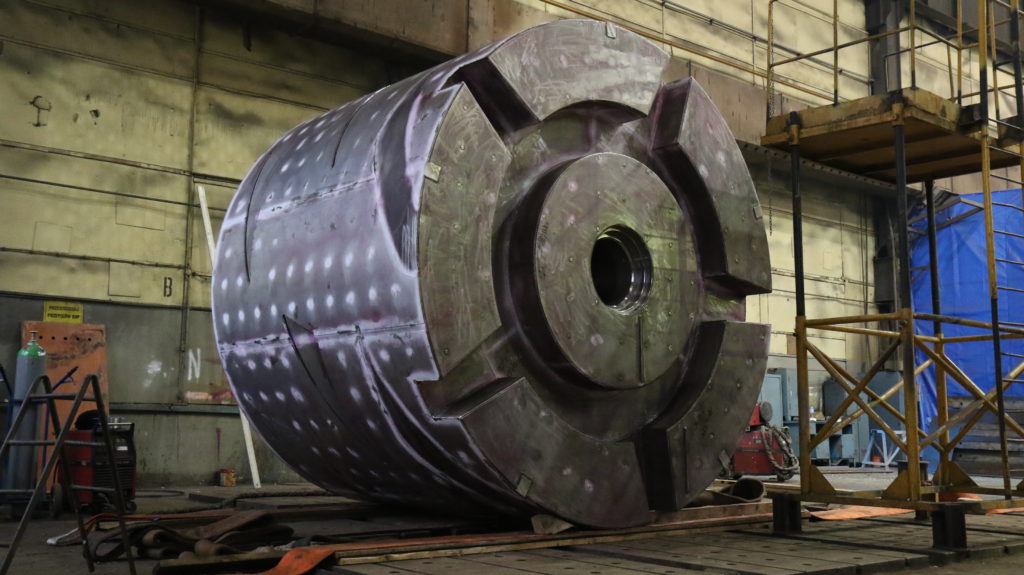 Two dryers, mill during renovation and wood chipper – are only some of machines which are currently being produced by MAKRUM factory on Leśne Housing Estate in Bydgoszcz. A cossette pre-scalder, prepared for one of sugar factories in Kujawsko-Pomorskie region, will also leave MAKRUM soon. The pre-scalder will form a part of technological line for production of sugar. By means of optimal heating of cossette, the machine will ensure appropriate energy savings.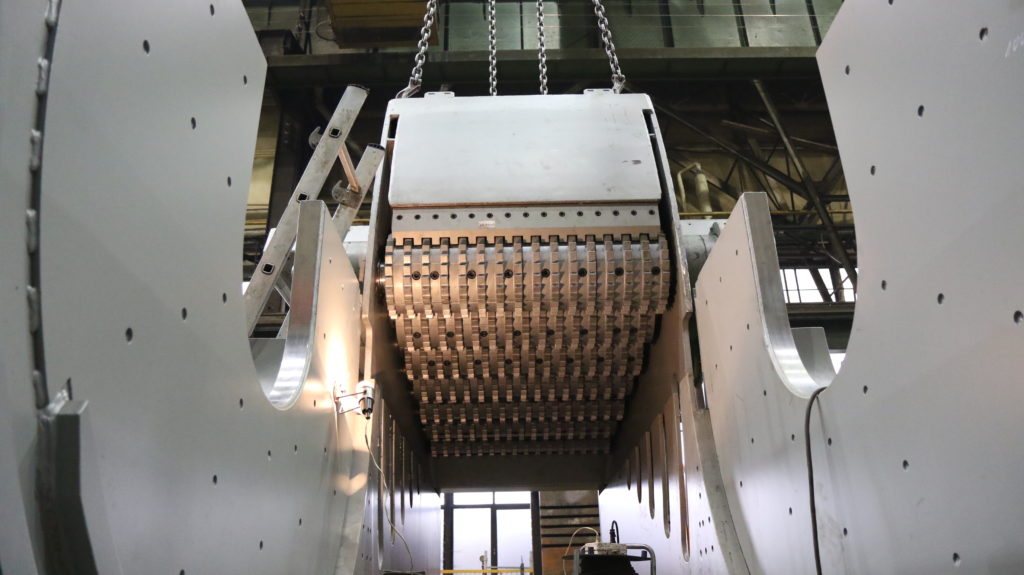 Whereas for a Customer from northern part of Europe we are preparing a frame and assembling/installing most of ready-to-use components of a wood chipper. The machine will form a part of technological line supplying biomass to a power boiler. The order also includes performance of painting works. The company, which will make use of the chipper, pays special attention to sustainable use of energy, and in particular to consideration of its renewable sources. MAKRUM's technologists and designers have made a stand against this challenge.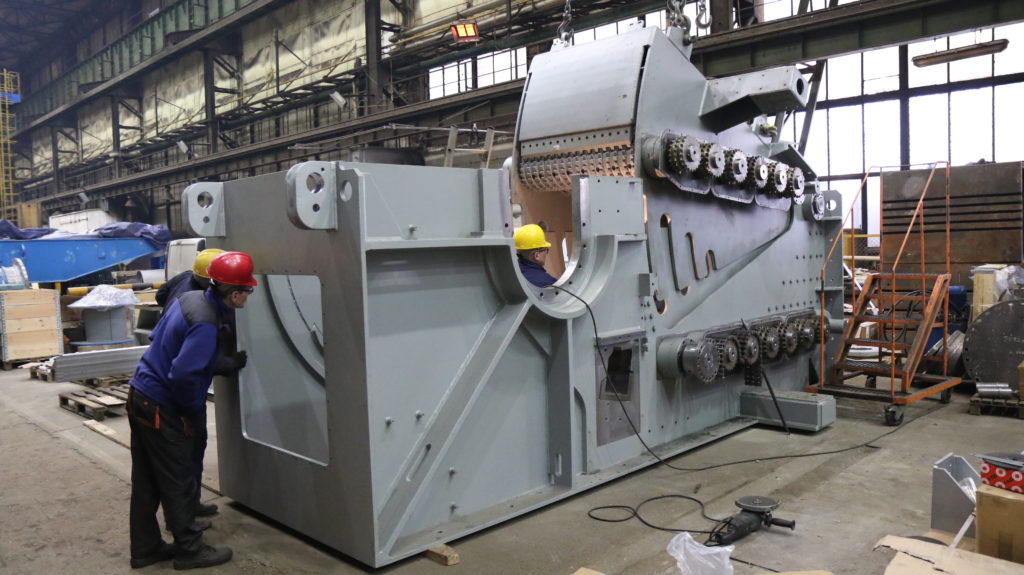 The production hall also holds two dryers. The first of them is being made for Głogów Copper Smelter within a contract for delivery and assembly/installation of auxiliary materials to/in the dryer. Coke, sand and limestone are the auxiliary materials that will be used by our dryer. The following photo shows the boiler drum of the dryer with diameter of 2.2 m and 15.4 m long.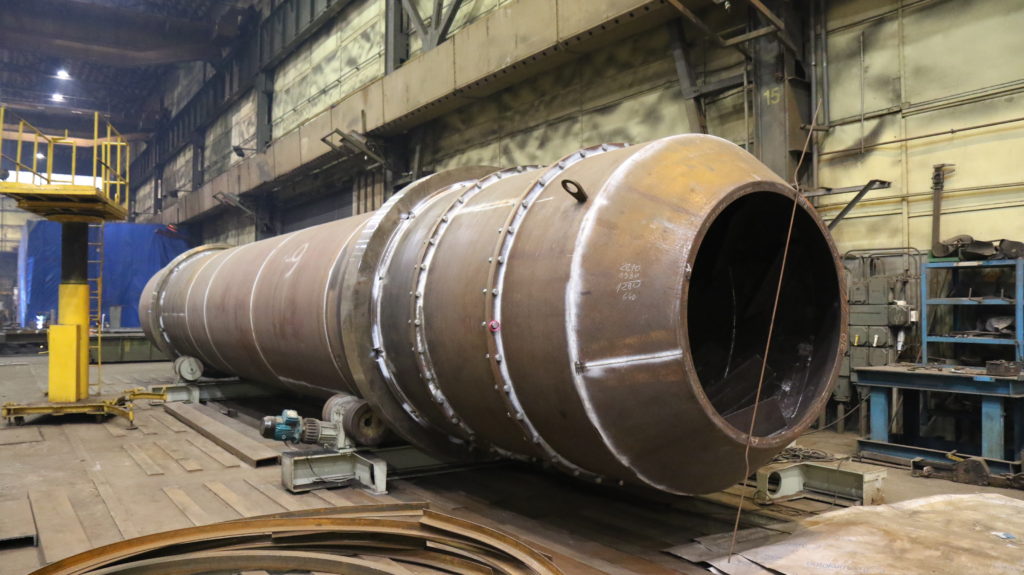 The second dryer is an element of installation, also prepared by us, for manufacture of wood coal. Wood coal is nothing more than popular coal for grill. Cut pieces of wood, after drying, undergo a pyrolysis process in a device called retort. The pyrolysis process leads to wood carbonisation. Wood coal is an effect of this. The retort and dryer – two largest elements of the entire system – are over 18 m high and their diameter comes to nearly 3 m.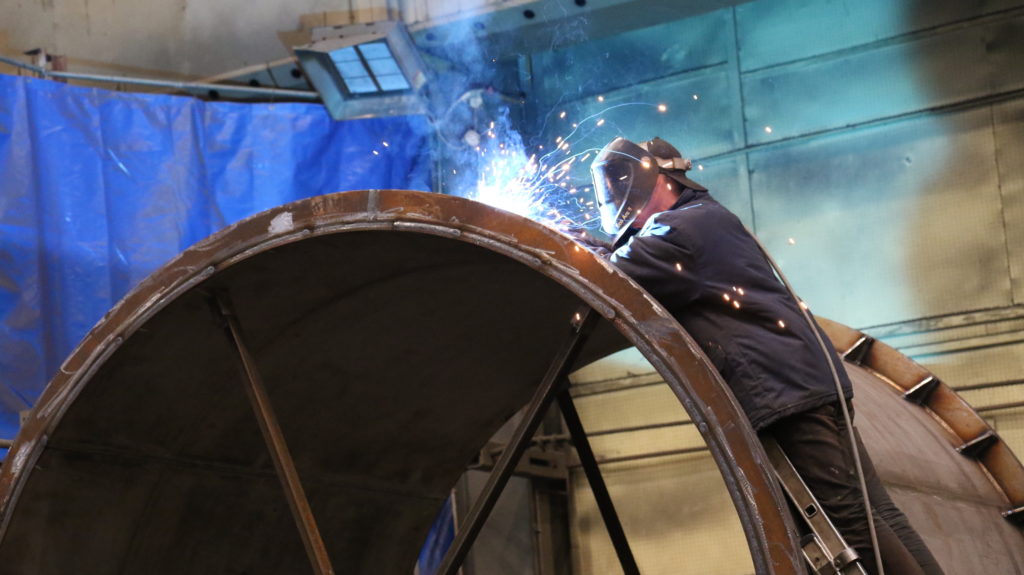 MAKRUM also deals with renovations of machines. Currently a renovation of e.g. tube mill of 41.01 type is pending in the company's factory. The machine is used for milling copper ore in an enrichment process through flotation.