On 27.02 – 03.03.2018 in German Stuttgart PROMStahl company, belonging to PROJPRZEM MAKRUM Industrial Group, presented its products at R+T Fairs. The International Fairs of Roller Shutters, Gates and Sun Protection Systems R+T gather thousands of customers from all over the world, over 900 exhibitors and include a number of interesting meetings.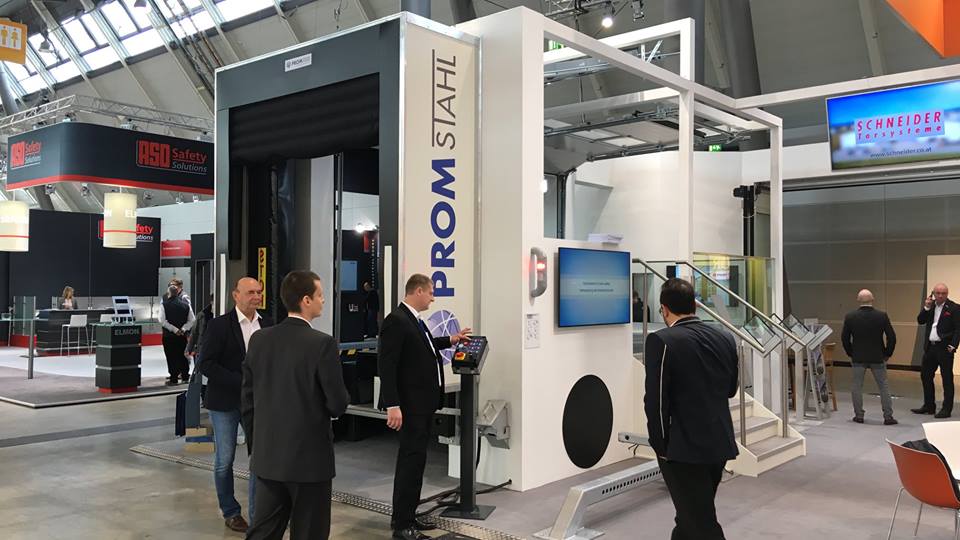 PROMStahl was represented by PROMStahl Gmbh company (distributor of docking solutions) and representatives of Export Office of Projprzem Makrum S.A. (manufacturer). Product line of docking technology was presented within partnership with other entities.
– In order to achieve the synergy effect we decided to create a joint stand under the aegis "Together for partnership" along with the following companies: Braselmann, Alpha Deuren and Schneider Torsysteme. Thanks to product diversity of each of them we could present a comprehensive offer at the Fairs. The stand was extremely popular. Each day in Stuttgart was full of fruitful meetings – says Maciej Świerzyński, the Commercial Director of PROMStahl.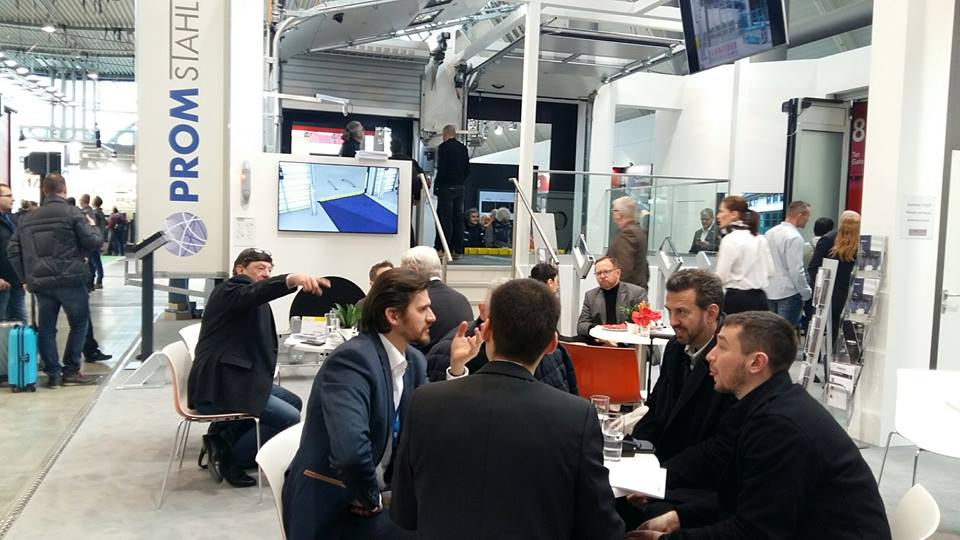 Visitors of the PROMStahl stand paid special attention to a docking solution for cold stores and air-conditioned warehouse spaces. Thanks to a hydraulic platform with a divided ramp extendable telescopically, not only a heavy-weight vehicle may drive up a docking station, but also
a car of van type. In this solution we also used PWI pneumatic sealing in which inflatable cushions automatically adjust themselves to a vehicle docked. The sealing ensures energy savings and protection against atmospheric conditions. In addition, it is distinguished by modern design. ISO system is dedicated to a cold store too, reducing loss of heat during reloading process. This solution consists in installation of platform in a special socket which helps to save energy.
Also FALLGUARD solution arose interest, integrated with a hydraulic PS platform, protecting a fork-lift truck against falling out during docking process. In our showroom we presented a mechanical PECO docking platform and a number of industrial grates too.
Docking solutions of PROMStahl brand have already been tested in work in different climatic conditions all over the work. Therefore, they were so highly popular during the Fairs and the brand is recognised on numerous global markets.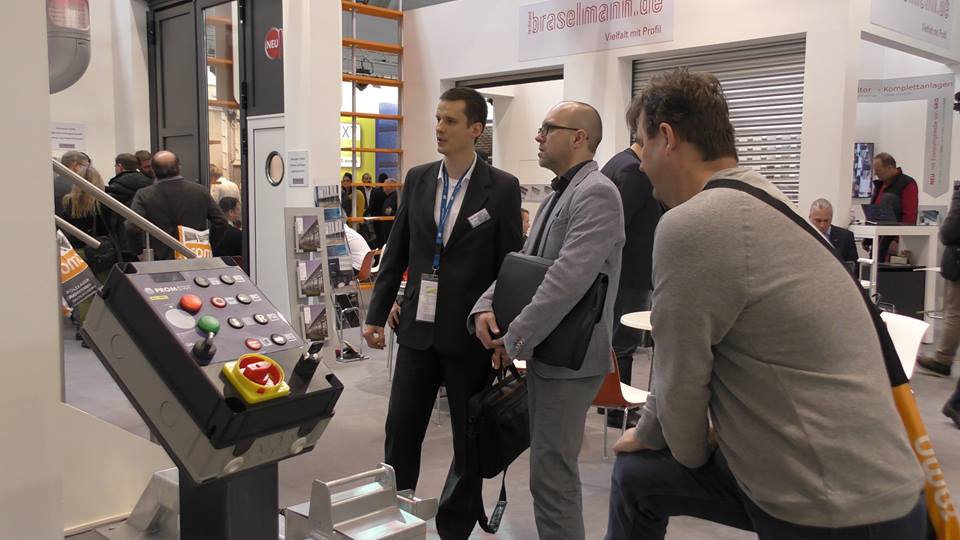 The R+T Fairs in Stuttgart are a leading sector-specific trade fair event addressed to the market of gates, roller shutters and protection systems. It gathers leaders of the sector from all over the world – 50 % of exhibitors are entities from outside Germany. At the R+T Fairs you can find everything from the world of roller shutters, gates and protection systems: from external Venetian blinds to systems controlling sunblinds, from fire-proof doors and gates to protection systems. The R+T Fairs are also fairs of innovations during which you can become familiarised with the latest technologies at first hand.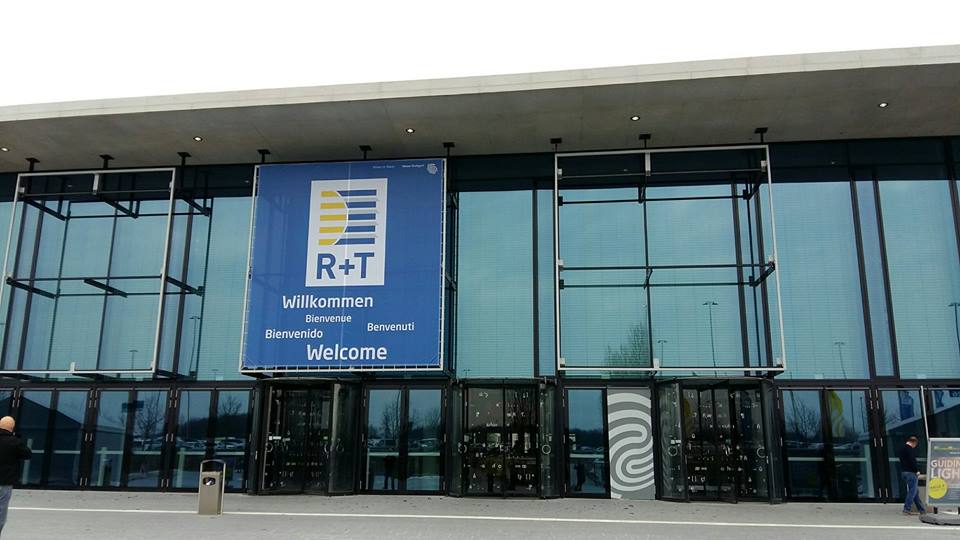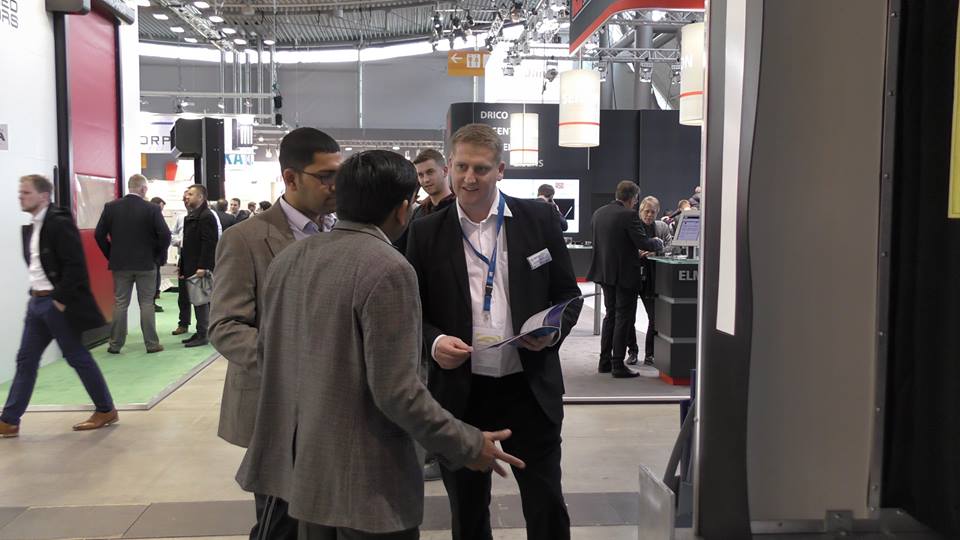 Platforms together with accessories are produced in a modern and automated factory in Koronowo near Bydgoszcz, and they are distributed through a network of agents and distributors whose range includes over 40 countries, in two companies: PROMStahl Sp. z o.o. with a registered office in Bydgoszcz and PROMStahl Gmbh with a registered office in German Hannover.