The industrial construction sector of the PJP Makrum Group consistently implements the revenue targets for the current year. We inform about the largest contracts of Projprzem Budownictwo, in line with the obligation of the company listed on the WSE, in current reports. In addition, the open company has many other projects implemented by its three branches in Poland.
Projprzem Budownictwo is a general contractor for investments in the following segments, incl. industrial and warehouse construction, trade and services, and environmental protection. Among the specialized facilities implemented by the company, warehouse halls are the most common, but not only. There are often interesting industrial facilities for various purposes. These include, for example, shelters implemented for Brigestone.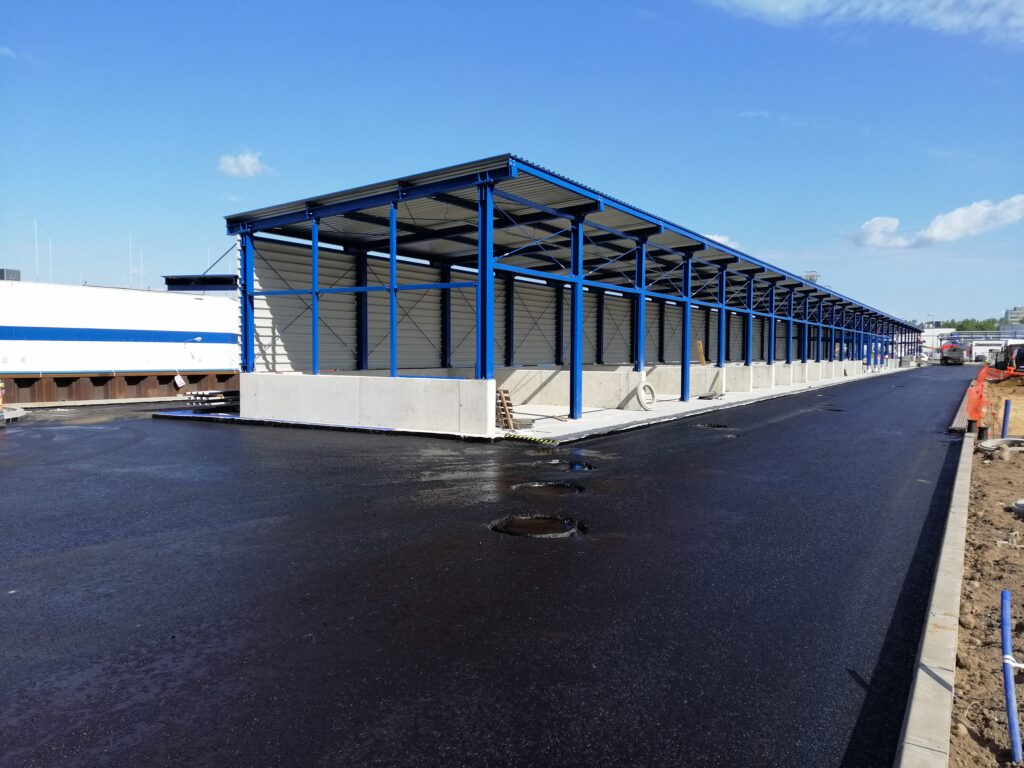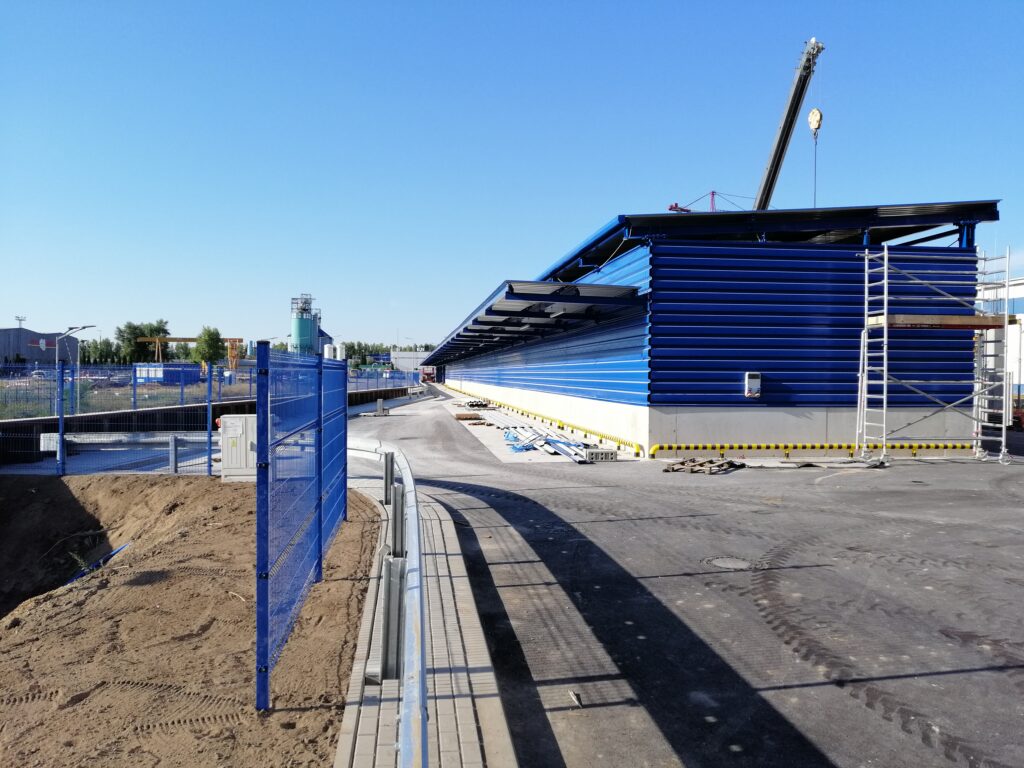 The shelters will act as a place for temporary storage of production waste. The facility is located on the ground floor and includes separate boxes dedicated to individual types of waste. The waste will be stored, depending on the box, in bulk or in containers. The one-storey building is divided into 16 boxes. The length of the shelter is almost 134 meters, and the building area is over 970 m2. As part of this project, gates and the following installations were also made: installation of storm water drainage; electrical installation.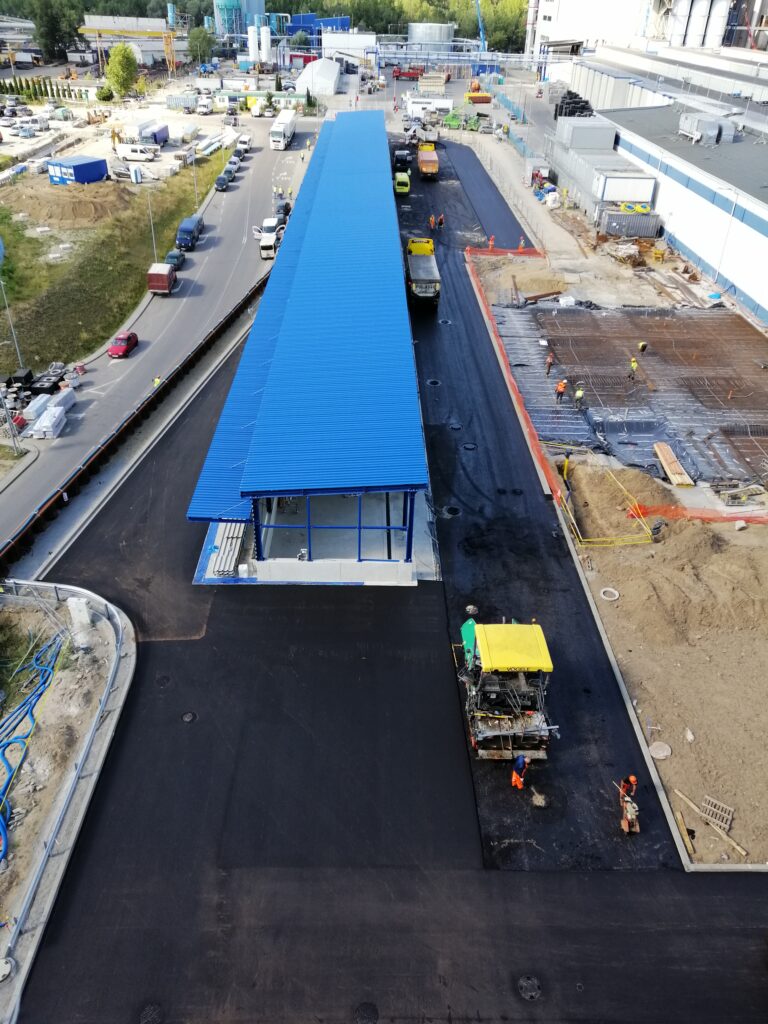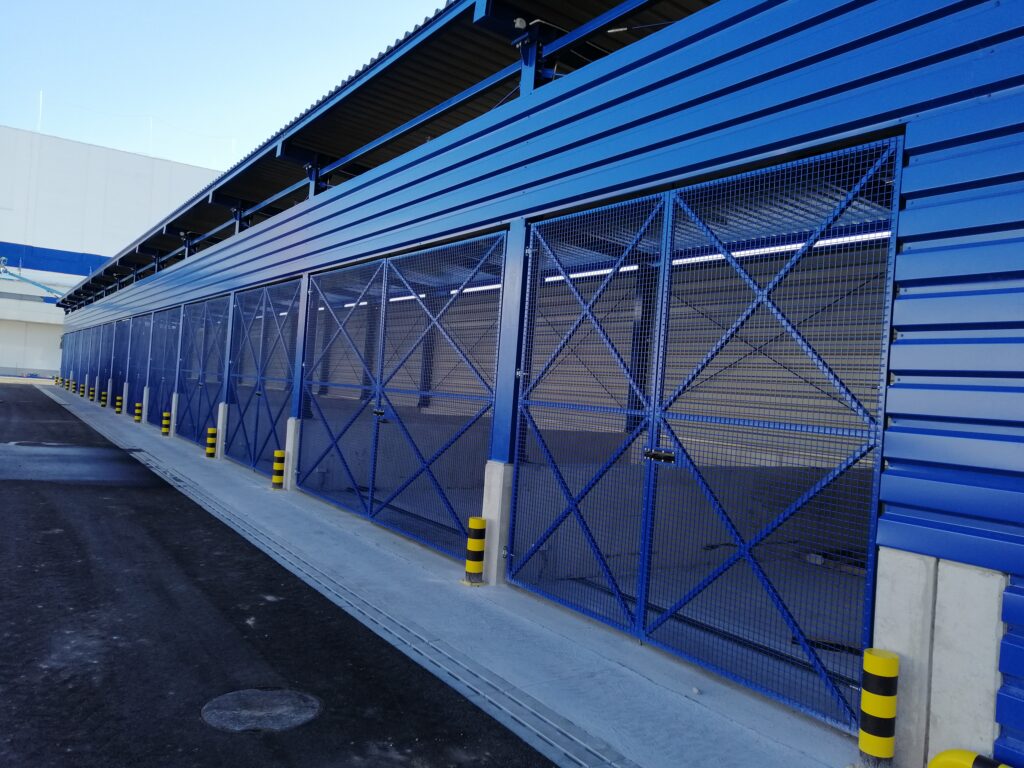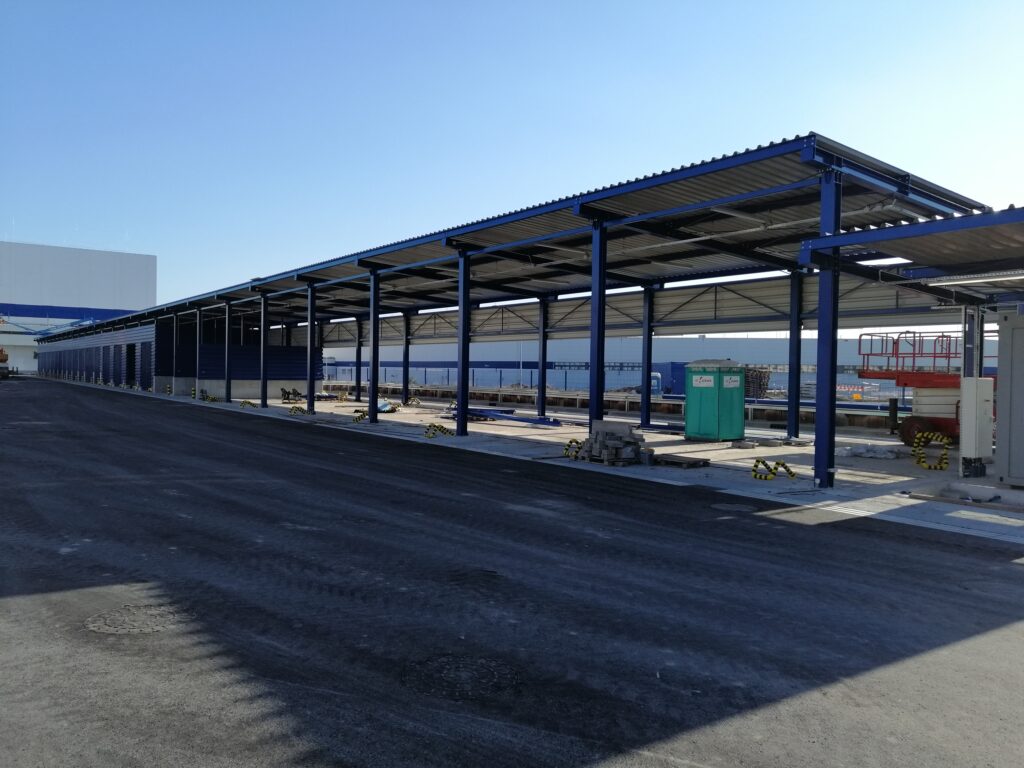 The next, newest project for Bridgestone is a bit more 'typical'. The subject of recently started works is the design and construction of the HSU hall with external infrastructure. The hall in the reinforced concrete and steel structure will have external walls made of sandwich panels in a horizontal arrangement, and the building will perform a production function – technical measurements of the product range – car tires will be performed there. The building area of the hall is 958 m2. The scope of works performed by our company includes earthworks, foundation works, reinforced concrete works, masonry works, finishing works, sanitary and electrical installations as well as land development.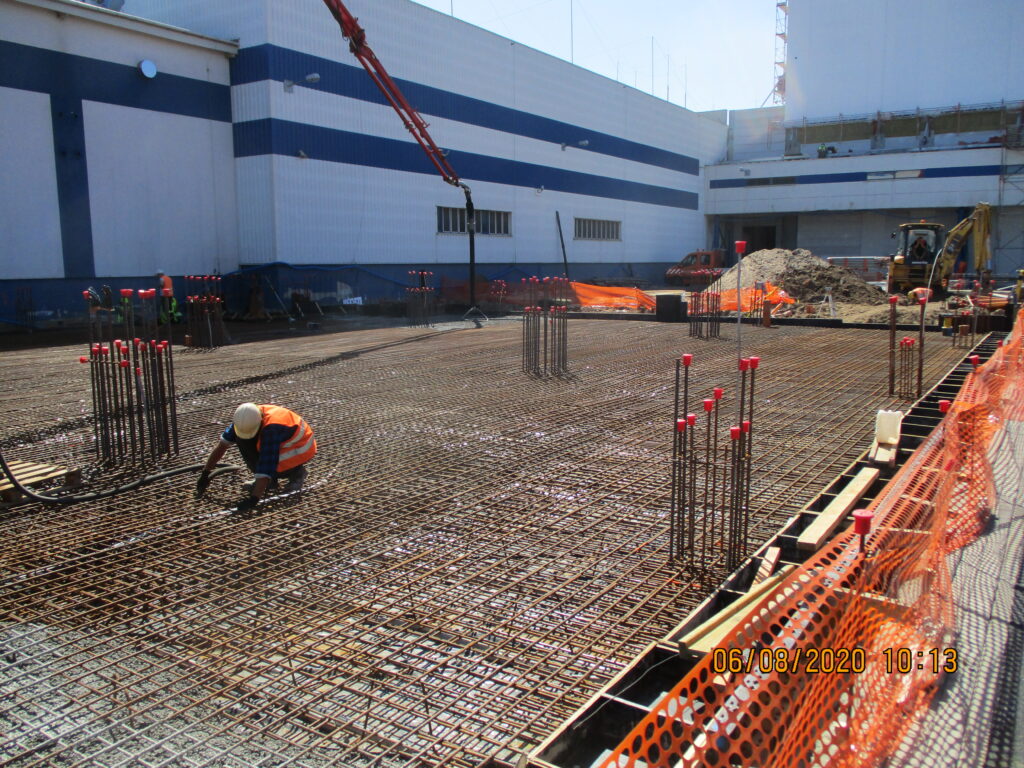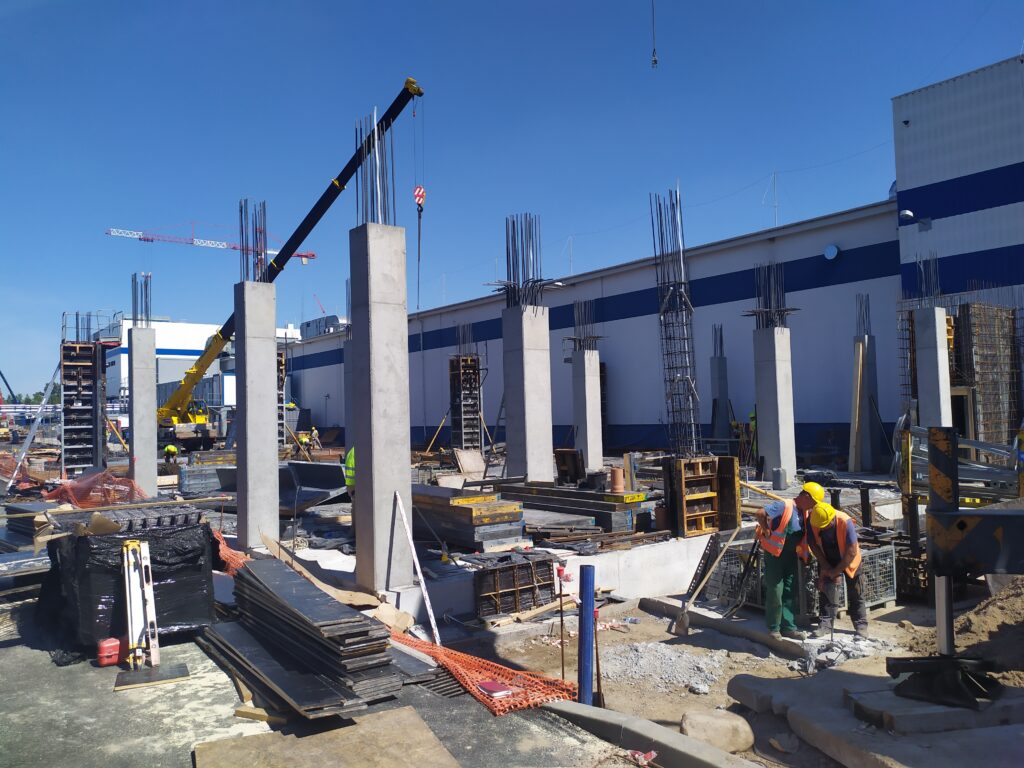 Bridgestone is a leader in creating unique and high-performance tires for many types of cars. The company has been present in Poznań for over 20 years and has one of the most modern production plants in the European part of the Japanese Bridgestone Corporation. By 2022, there are plans to expand the factory and increase the number of tires produced to 40,000.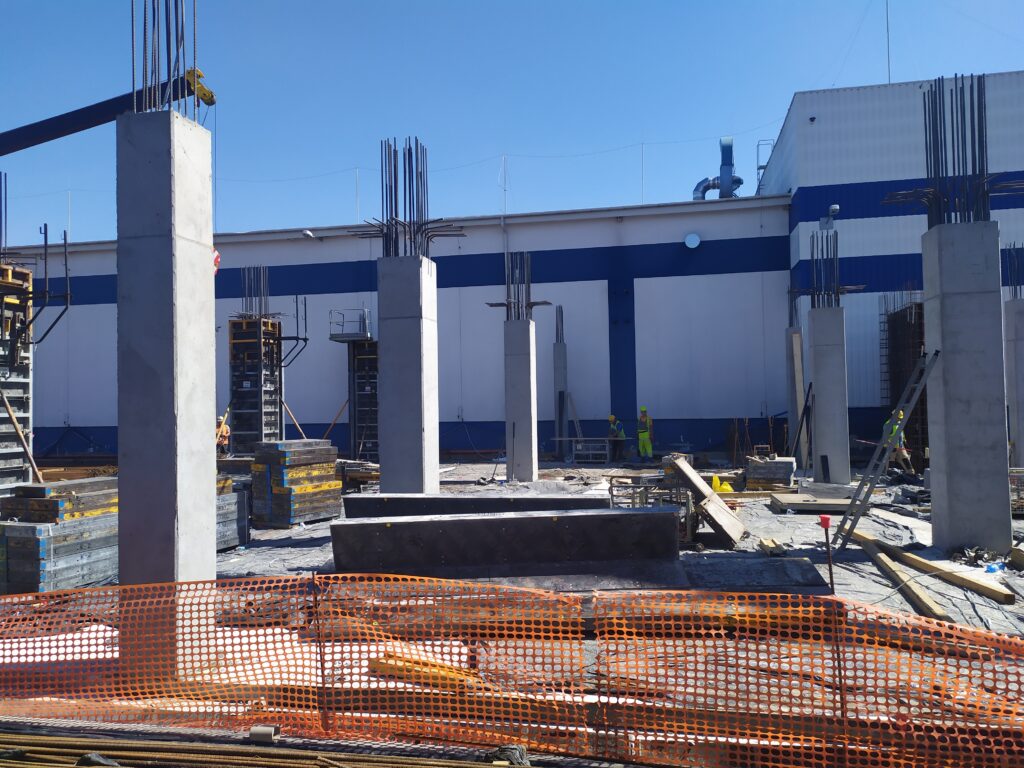 The cooperation between Projprzem Budownictwo and Bridgestone began with a significant contract, worth PLN 38 million, for the construction of a vulcanization hall and a raw tire warehouse, together with the necessary technical, installation and road infrastructure in Poznań. We are pleased with the trust placed in us by the company, returning to cooperation on subsequent projects related to its expansion.