We present to you MODULO SLIDE – a new offering of MODULO Parking, the manufacturer and distributor of parking systems. It is a system based on automated movable pallets. Compared to other MODULO products, it does not offer parking cars one above another, enabling instead to automate the parking process on the given surface, preventing problems such as incorrectly parked cars or collisions within the car park.
The new MODULO SLIDE system also means significant space saving, since the automated platforms moving along the predefined route require much less space for maneuvering. The system is ideal for areas where a tower solution cannot be installed due to limited space or requirements of the nearby infrastructure – in municipal car parks, for instance.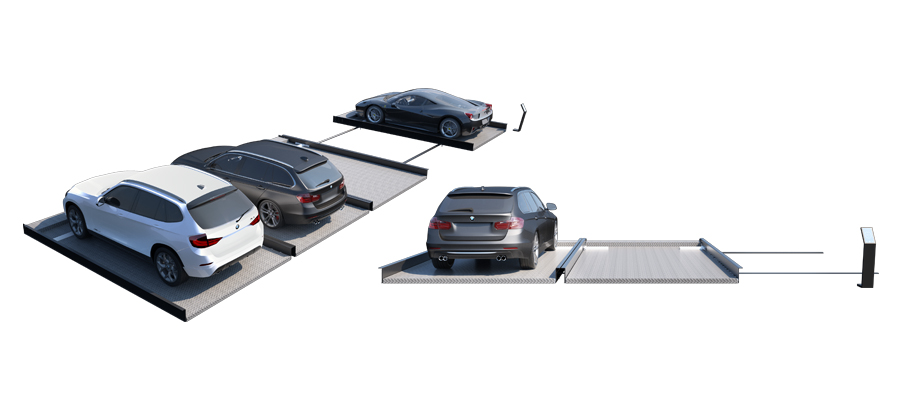 MODULO SLIDE system replicates parking space in buildings offering limited possibility for constructing an access lane. The system comprises of the structure and a power supply unit. The array of sliding bumpers placed on the parking platform ensures correct positioning of the car. There is also an emergency switch on the control panel to stop the device in case of danger.

The including into the range of MODULO products of the novel parking system that is completely different from the previous parking solutions is a response to the needs of the market and the inquiries about this type of product that our designers have been receiving. We want to adapt our portfolio to the most current parking trends and needs domestically and abroad, flexibly responding to the changing situation. For specific car park models available in the MODULO lineup, we also offer individual adaptations to the customer and the infrastructure of the installation site, both in technical, technological as well as aesthetic terms.