The first stage has been completed and the second phase of MODULO car parks implementaion is pending within Korona Pragi development investment in Warsaw. MODULO Parking company will supply equipment on which the maximum of as many as 232 vehicles will park!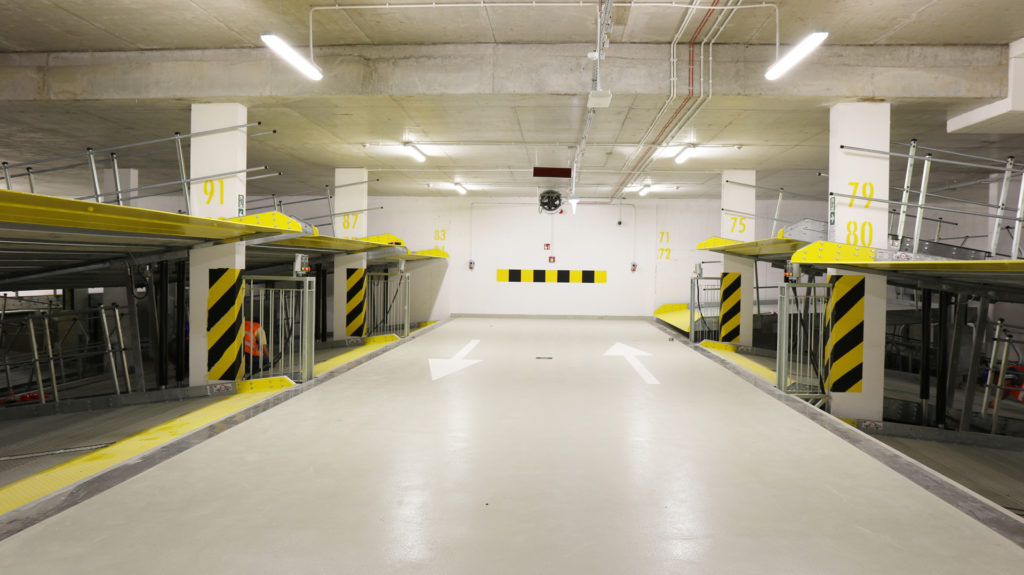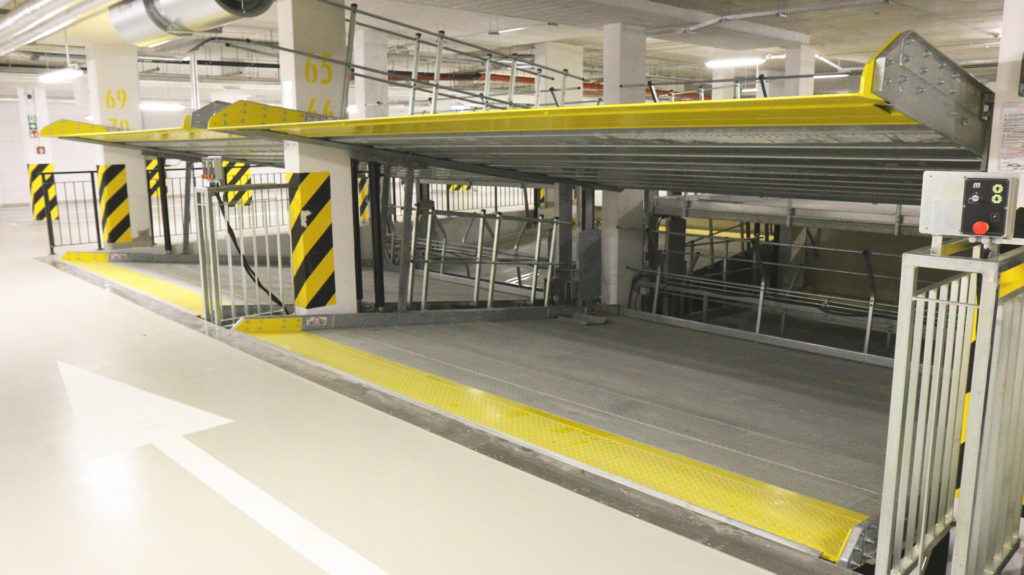 Implementation of the Korona Pragi development project, built in Ostrobramska Street in Warsaw, started in February this year. Automatic parking systems are supplied here in stages. The 1st stage, including production and installation of car parks in A multi-family building, came to an end. 6 Single Slope car parks and 37 Dual Slope systems were installed here. This type of autonomous car park, designed successively for two and four cars, is a system that is most frequently chosen by developers indeed. Its structure based on a slight slant of platform allows doubling parking spots in a garage hall, with maintenance of appropriate space in relation to height of a given parking place. This is particularly significant with regard to underground car parks with limited height.
Works for next construction stage have recently started. 18 Dual Platforms parking systems were implemented in B multi-family building. It is an independent solution which in Dual version makes it possible to park even four cars at the same time, and entering and exiting along each of them are not dependent on the others at all. Thanks to the system within small surface the number of available parking spots can easily be doubled without a necessity to expand a building up. It is most often chosen by investors planning construction of multi-family houses and is a convenient solution in garage halls with higher vault too.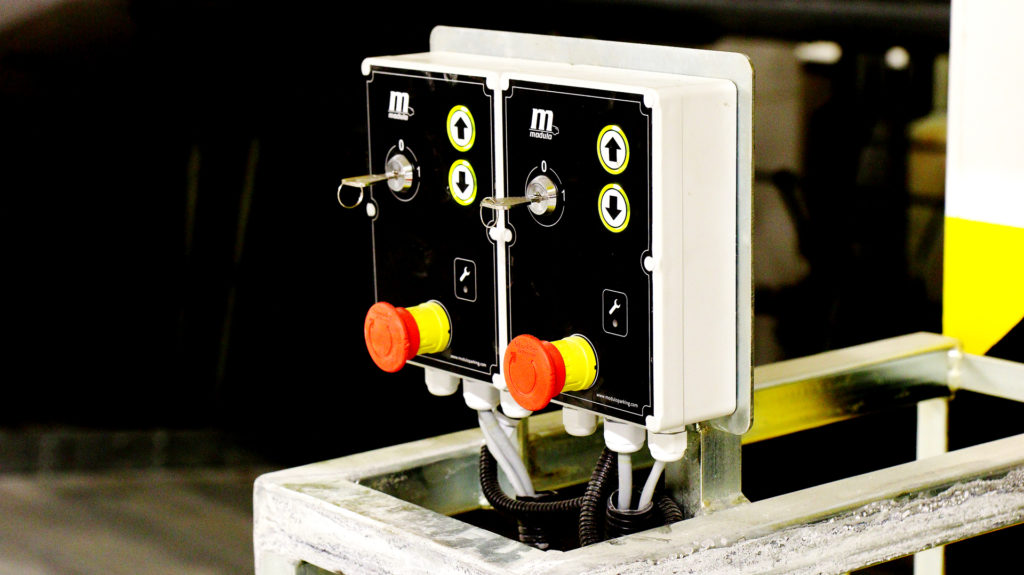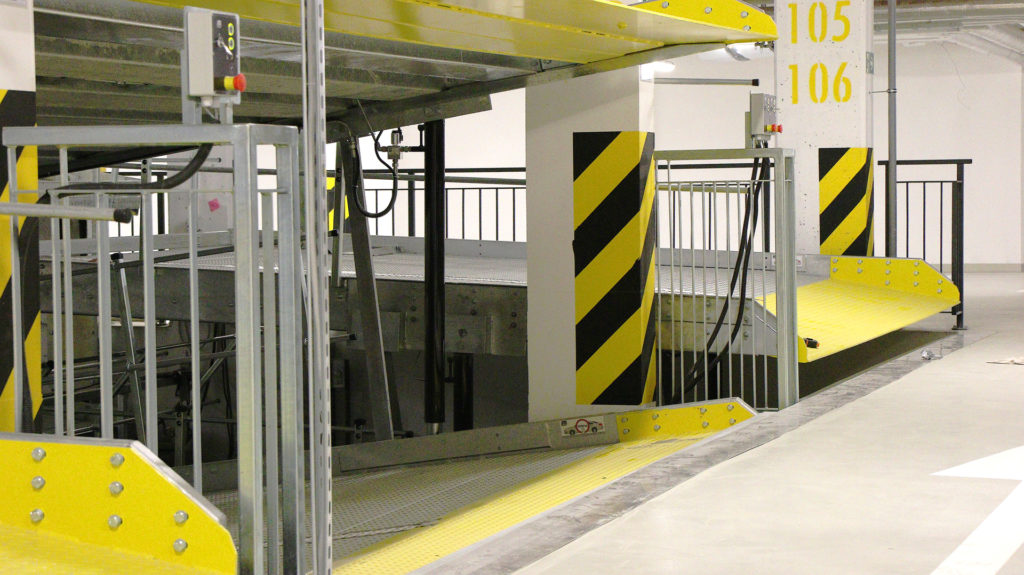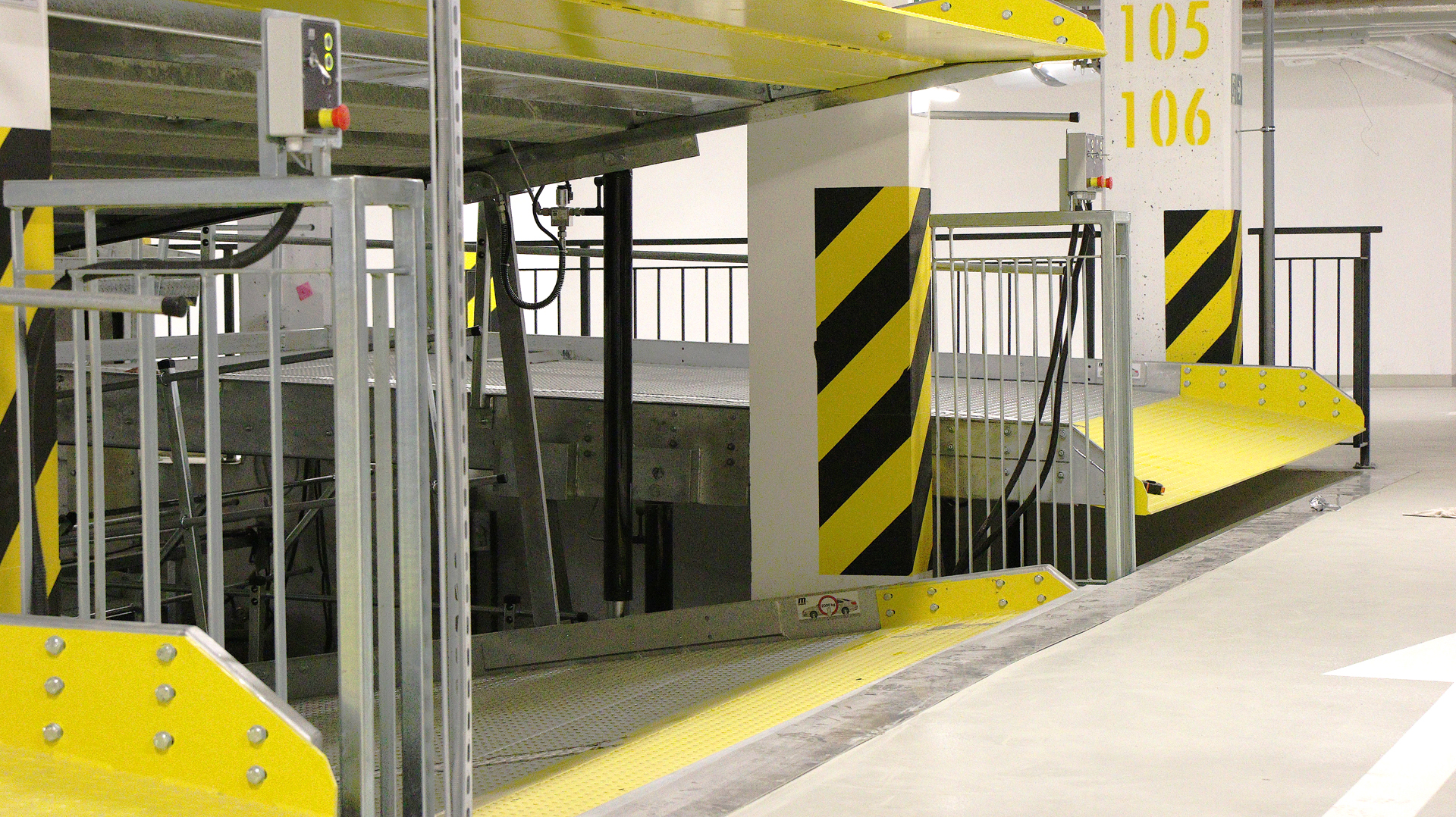 The parking systems applied were adapted in detail to individual requirements of the principal and technical requirements set by infrastructure of the buildings. In addition, apart from the parking platforms and control modules, MODULO Parking supplied and installed safety barriers. Value of the entire project comes to approximately PLN 1.7 million.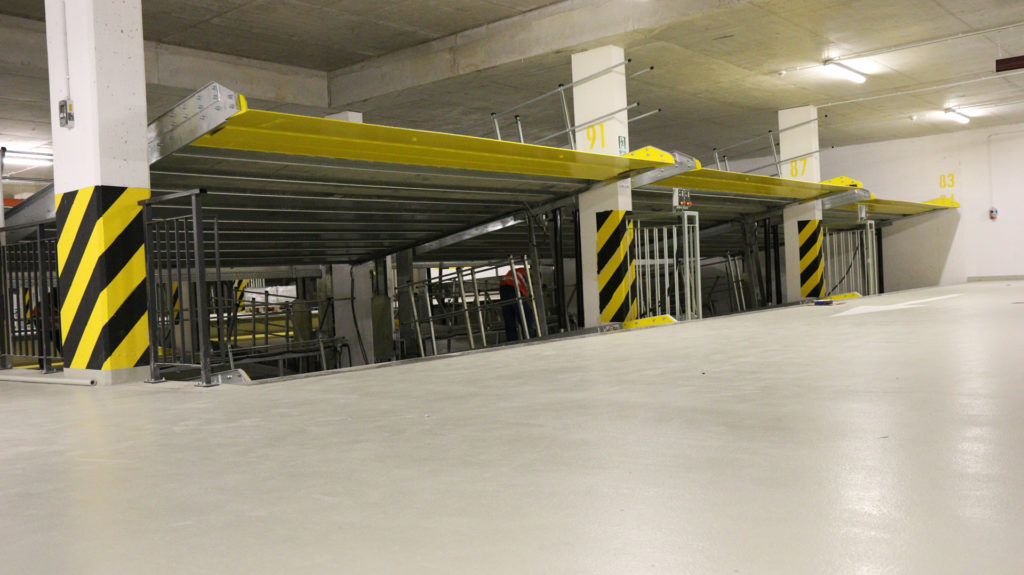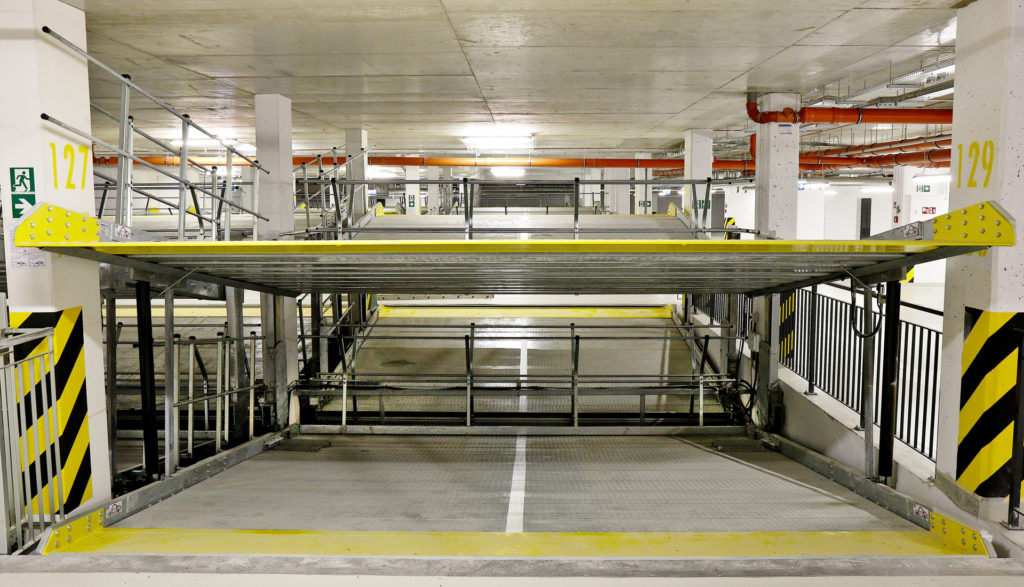 We are extremely pleased to inform you that we cooperate with the same developer for the third time within realisation of the project concerned. We hold returning customers in high esteem, being the best evidence of customer satisfaction with the cooperation and MODULO products.