We present the implementation of the machine segment of the PROJPRZEM MAKRUM Group. The company continues its efforts to make the company primarily an engineering company, focusing on its highly specialized products. This time MAKRUM carries out implementing of the crusher and screening converter converter slag.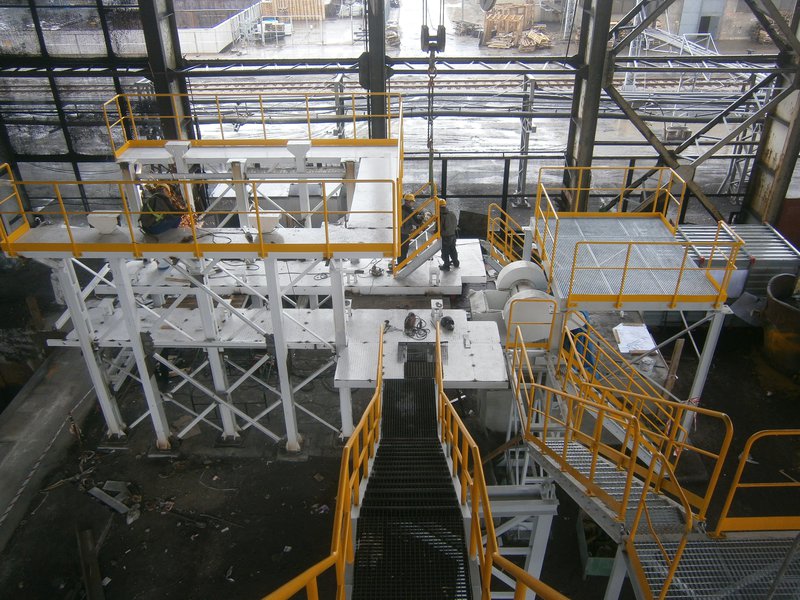 The described project is an advanced crushing and screening node, prepared for a client from the steel industry. The whole line consists of several devices that constitute its core – this is, among others steel section feeder, HJ50 crusher, belt conveyor and screening plant. All these devices are mounted on a support structure. The highest level of landings reaches over 8.5 meters above ground level, and the entire line weighs over 100 tons.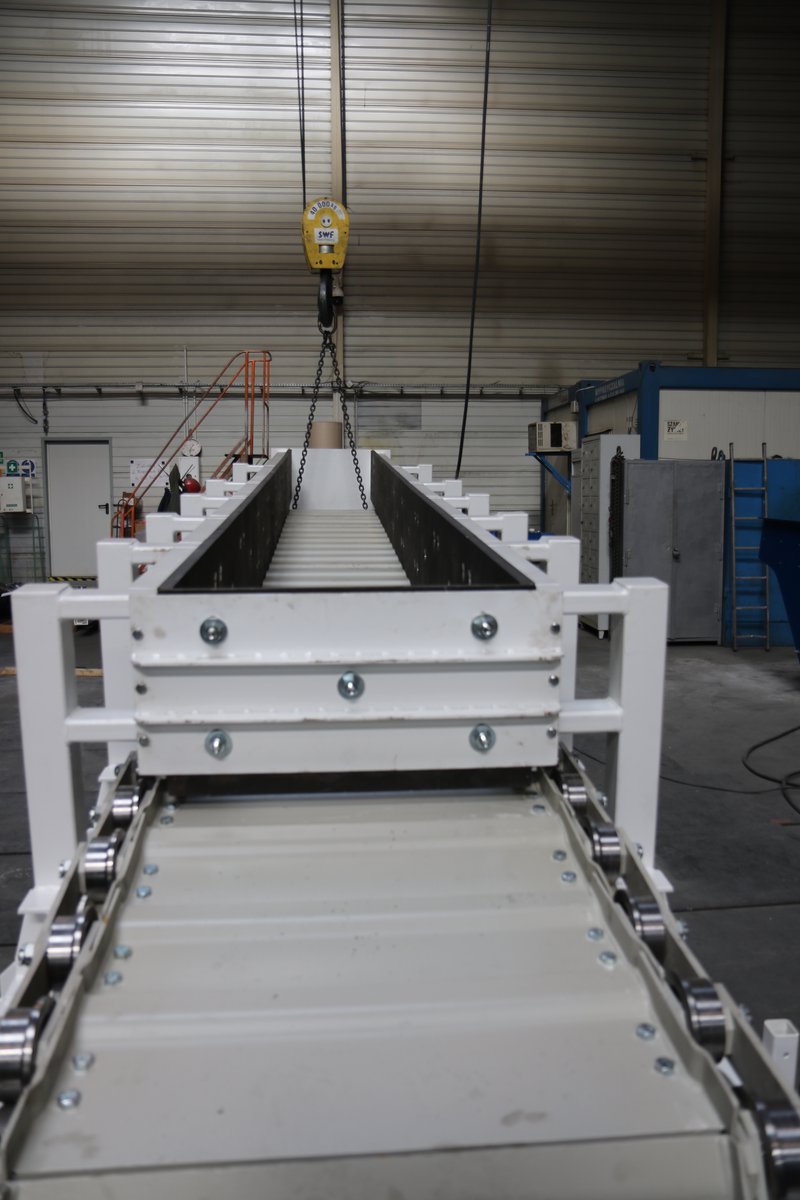 During processing at the described node, the liquid slag from the converter furnace is first cooled in a slag pit, and then crushed and divided into two fractions. Both fractions are added again to the converter furnace to recover from them a valuable element, the content of which in the slag reaches up to 30%.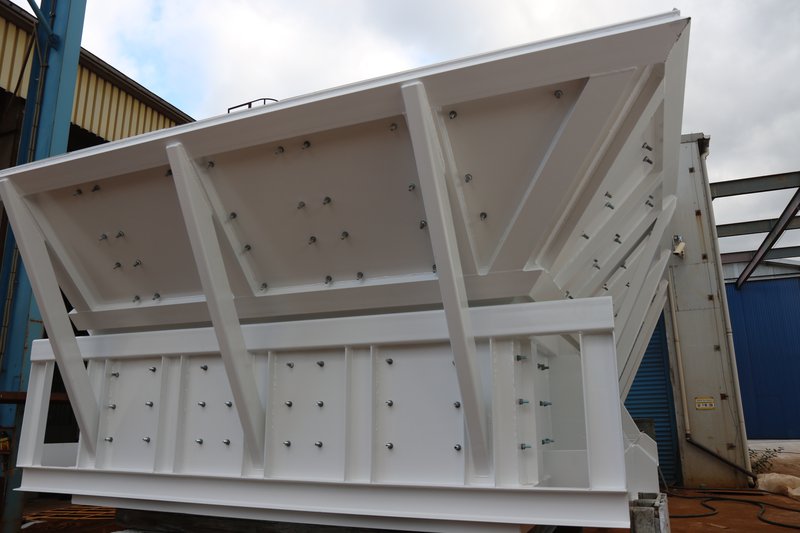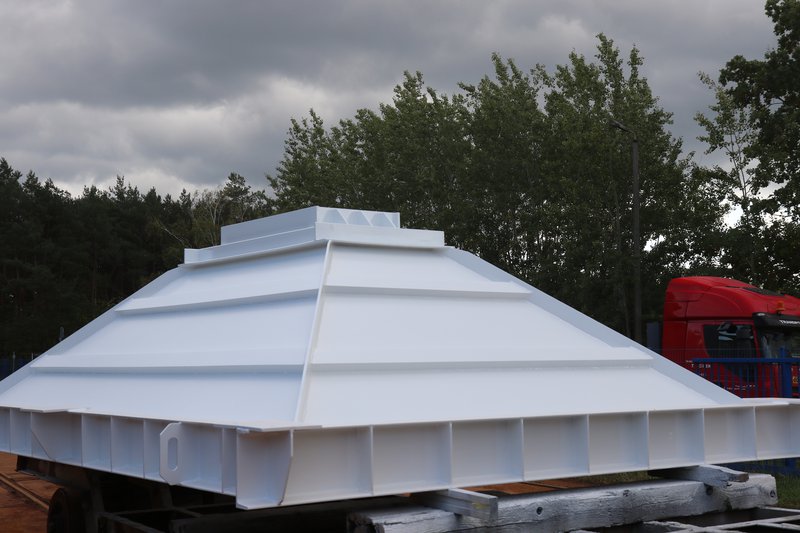 The new MAKRUM HJ crusher series was born out of the idea of an innovative approach to machine construction. According to current trends, the HJ line ensures ease of use and a compact construction. Jaw crushers are suitable for crushing medium hard as well as hard materials such as diabase, granite, basalt or clinker. Thanks to a special screw, we can easily adjust the gap in the full range. The special design of silencers provides more cultural work of the machine, and the positioning of the engine on the frame creates a solid and compact construction.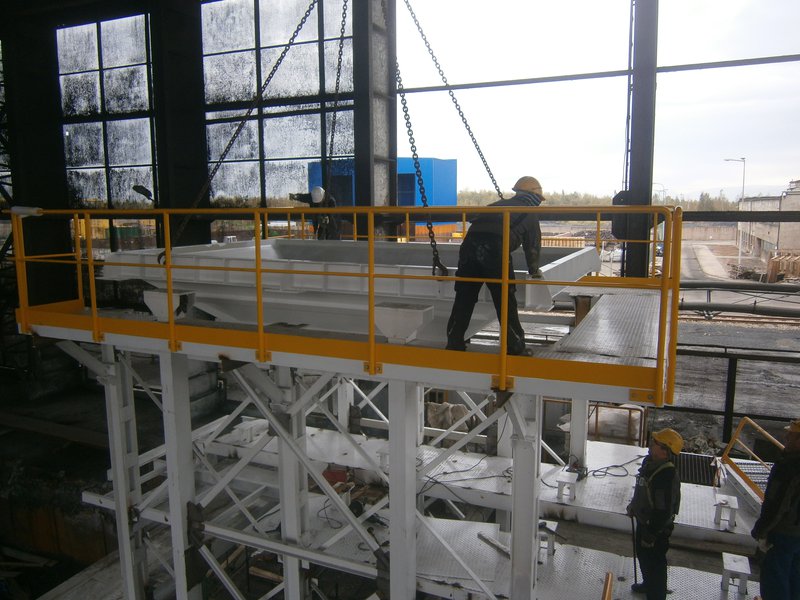 The type of material, as well as their grammage, is not difficult for HJ crushers, because it gives the possibility of using many types of jaws and free adjustment of the angle of the shank. Durable bearings from reliable suppliers guarantee work safety in all conditions and ensure comfort of use regardless of the profile of activity.