We present another example of the implementation of the docking solutions of PROJPRZEM MAKRUM S.A. Group. This time the order was tailored to special customer requirements. As always with a great effect – the PROMStahl company has technical and production facilities, allowing for any customization of the dimensions, weight and functionality of its products. Also materials and colors of the elements of docking technology are each time adapted to the visual identification of the customer.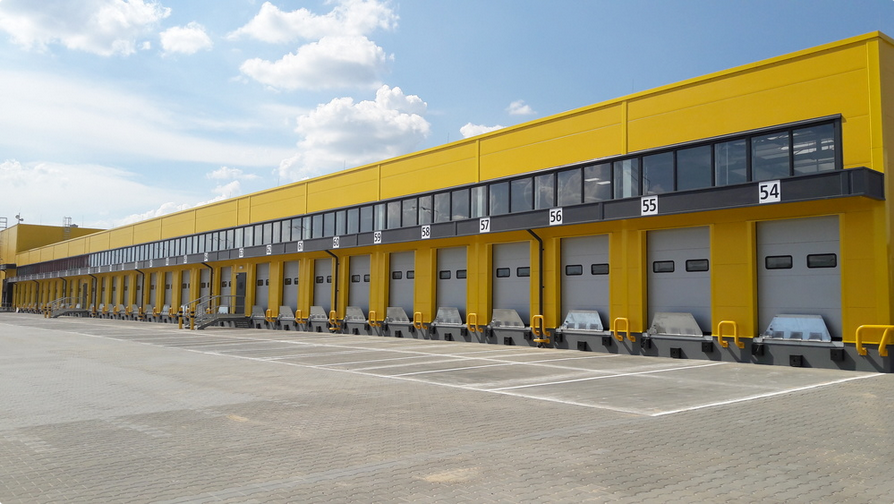 PROMStahl Sp. z o.o. has completed the implementation of another large project for a reputable customer. This time we have equipped with our docking solution one of the magazin objects of the courier company, located in Konopiski near Częstochowa.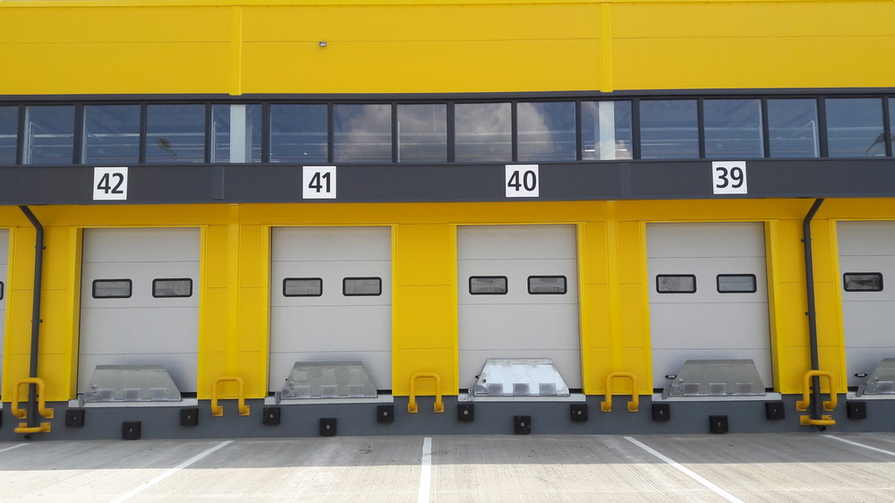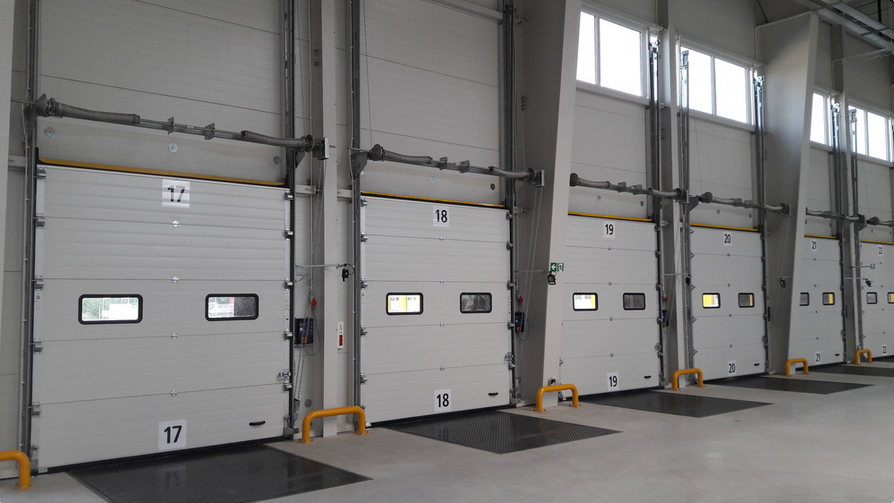 The PT platforms with 1000 mm ramp, insulated platform and special brush seals were implemented on 23 stations. The PMV sealing curtain with a standard front panel 1000 mm has been used for 7 positions. The remaining ones are equipped with a special frontal sheet of 1500 mm.
The project also included the delivery of 84 sectional doors, most of which are courier gates. Docks were supplemented also with rubber bulges, halogen lamps and marking cassettes.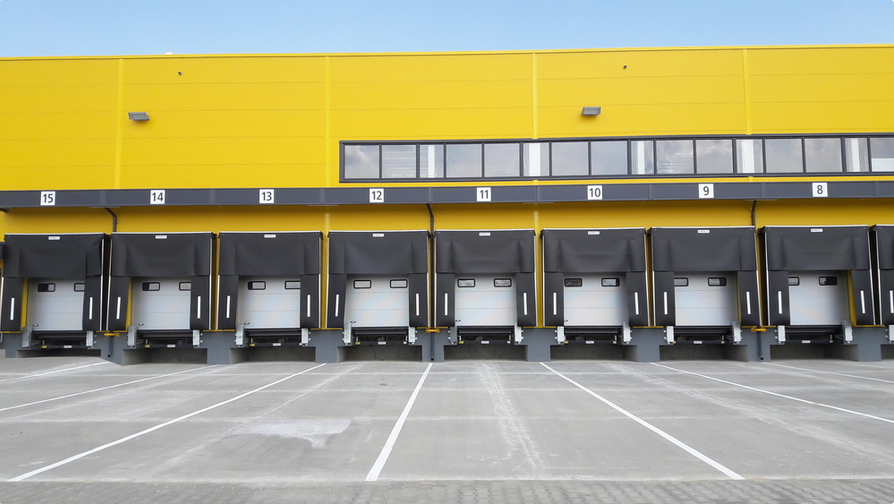 Production of levellers with accessories is carried out in a modern and automated factory of the company, which is located in Koronowo near Bydgoszcz, and the distribution is conducted through a network of agents and distributors covering over 30 countries.