MODULO Parking Systems are the most innovative products offered by PROJPRZEM MAKRUM The Industrial Group, hence the great interest they arouse. Potential customers are curious about how the order process for their chosen system looks like. How do I start? How long does it take to complete a project? What kind of project documentation should be presented? These matters are explained by experts from the company MODULO Parking.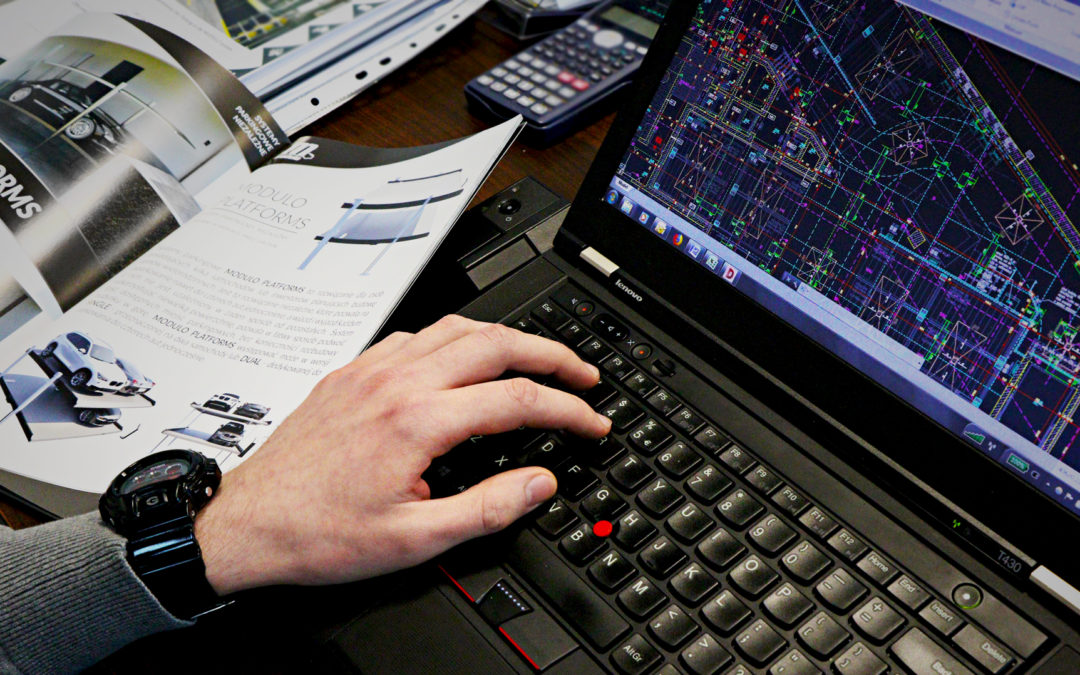 Contacting one of MODULO Technical Sales Consultants you should have an architectural design in the form of the floor plan and cross section of a building where the platforms are supposed to be installed.
"Then and only then we can carry out preliminary measurements in order to determine which parking system should be included in the project," says Kajetan Duszyński, a sales representative. "The building's location and the planned start date of the investment are also important."
After preliminary discussions and arrangements, the customer receives device "blocks" in the form of files prepared by our designers. The files contain necessary drawings with the correct platform dimensions needed by an architect in order to add the parking system to the building design.
"It is best when a customer contacts us in the early design stage," says Martin Szargan, a technical sales consultant. "The purpose is to enable a designer to detect, as soon as possible, all potential "collisions" related to a plumbing system or ventilation. The next step is a final decision in the form of a concluded agreement."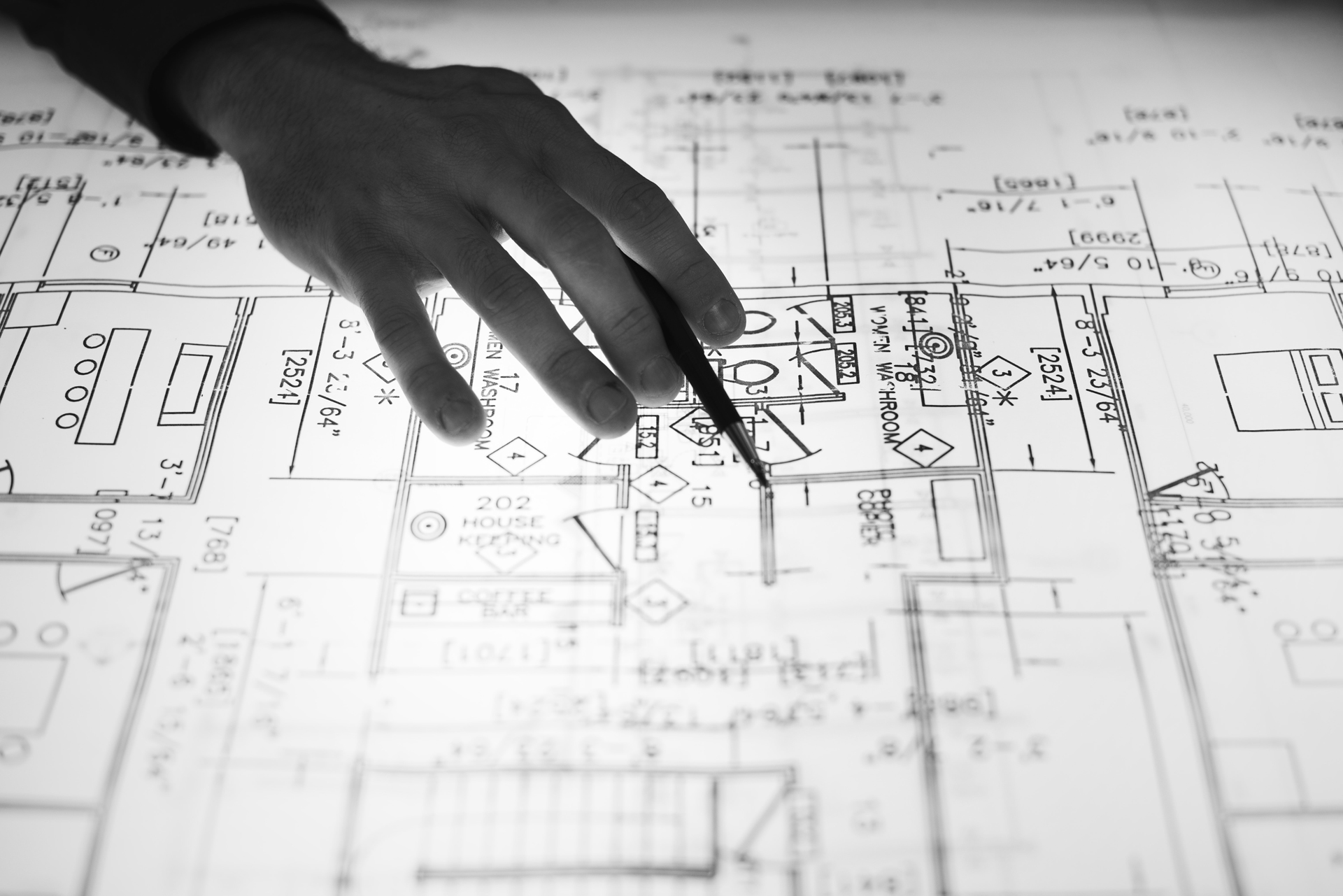 The process looks a bit different in the case of individual customers. Here we very often suggest a specific parking system. Of course, it is always based on the situation of the person concerned. There are projects where our system is to be installed in an already built house garage and other where a relevant space must be annexed and a parking system designed from the very beginning, for instance in such a way that the upper platform and its surrounding area will create a uniform surface. It is also worth providing details on vehicles to be parked on the platforms, that is to give their height, width and curb weight.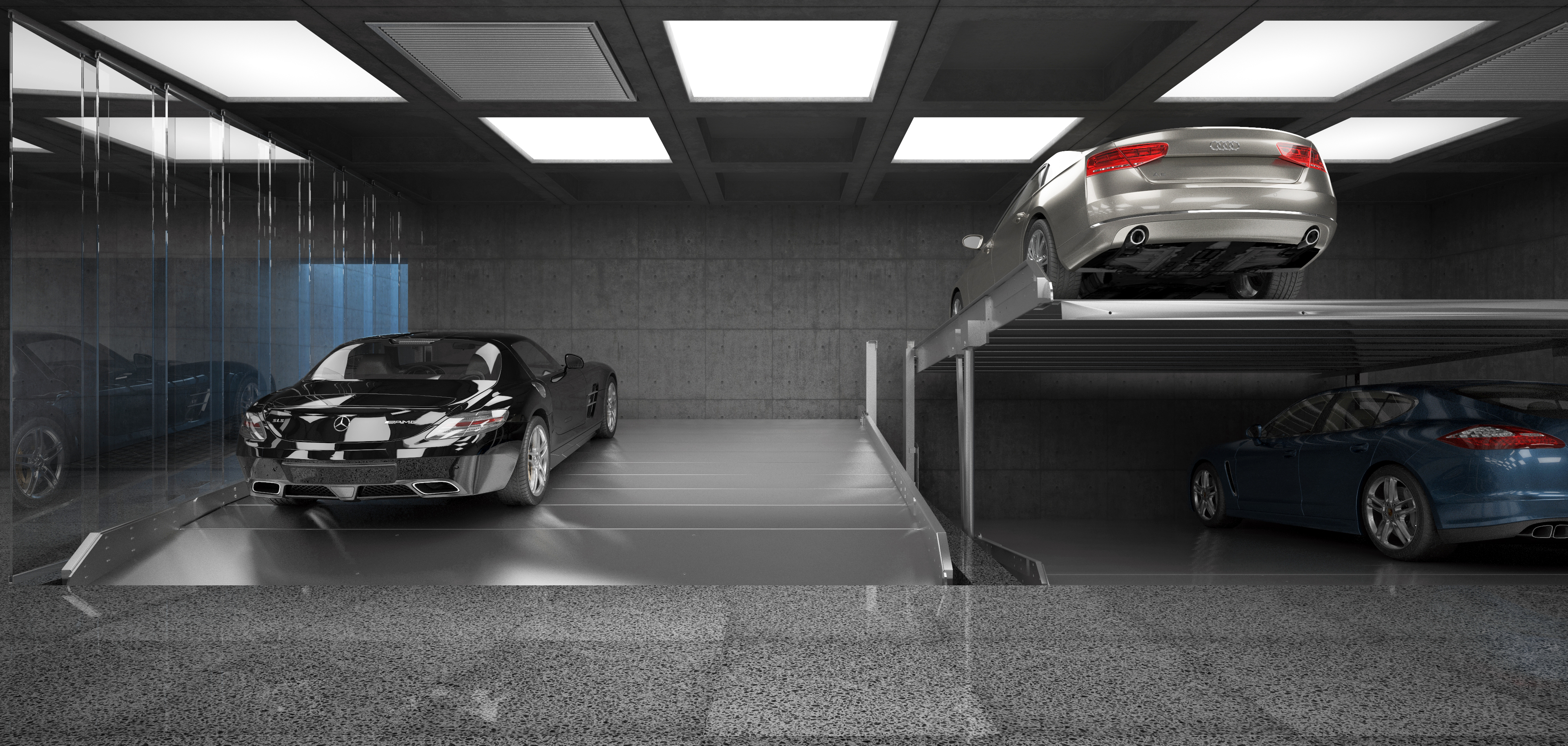 "It happened once that a project could not be implemented. All because of… power, or rather the lack of it. Hydraulic units require the three-phase voltage which the person concerned was unable, for various reasons, to supply at the place where the parking system was to be installed."
The next stage – the design process – lasts from 2 to several weeks, depending on the project scale. Completed workshop documentation is given by design engineers to the production hall. The manufacturing process takes about 8 weeks and is performed entirely in Poland, at the PROJPRZEM MAKRUM production plant in Koronowo.
"Once the parking systems are ready, all that is left to do is to start the assembly," Kajetan Duszyński says. "The order is always the same. First the mechanical elements are assembled, then the hydraulic and lastly – the electric ones. After the assembly is completed, in accordance with applicable law, the device must be approved by the Technical Inspection Office (UDT)."