A belt dispenser of aggregate and loose materials, which MAKRUM specialists are working on, is a new offer in our catalog. The construction of the dispenser consists of a hopper and a conveyor belt. It is designed for dosing with specified efficiency of aggregates and other loose materials of various fractions. The equipment depends on the intended use of the device.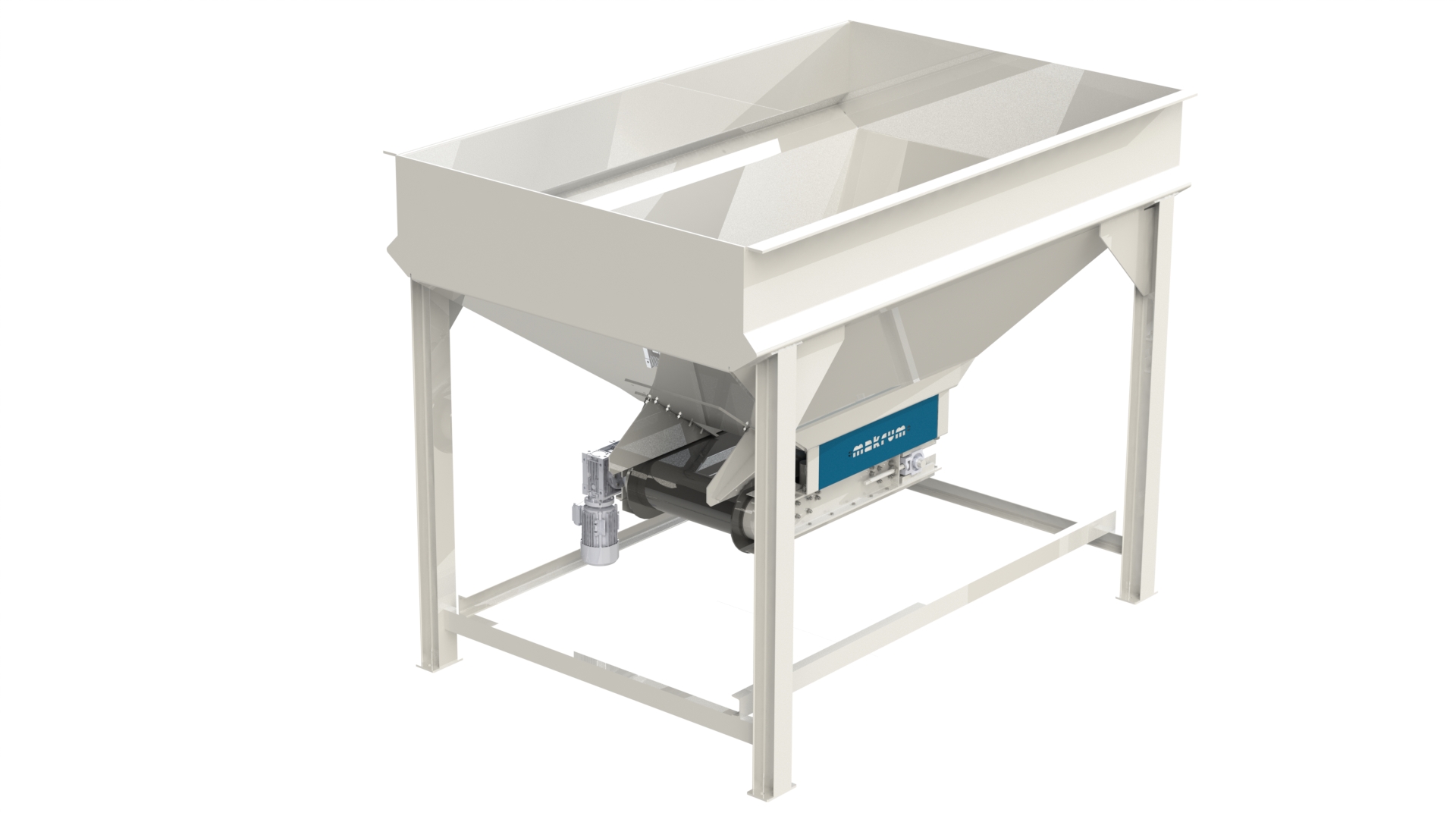 The dispenser in the presented configuration has a hopper with a capacity of 5m3 and a belt conveyor with dimensions of 650 x 1000 with smoothly adjustable speed. In the additional option, the dispenser can be equipped with an electric vibrator, liners, chute or other elements.

PROJPRZEM MAKRUM S.A. is a recognized manufacturer of machinery and equipment for the mining, chemical, cement and paper industries; also specializes in the production of individual, specialized steel structures – mainly industrial and warehouse – with high quality requirements. Thanks to the extensive experience of our employees and attention to the smallest details in the creation process, we are able to offer you professionalism at every stage of the investment and timely delivery of services. Our facilities are made based on technical documentation prepared by us alone or provided by the customer.