The warehouse market, important for us both from the perspective of docking solutions and industrial construction, continues to record increases. In addition, they are not the result of huge transactions, when the largest e-commerce giants Amazon and Zalando leased nearly 7,000 square meters of space in 2016 and 2017. However the number of smaller contracts is steadily growing and the growth recorded in recent quarters seems more balanced.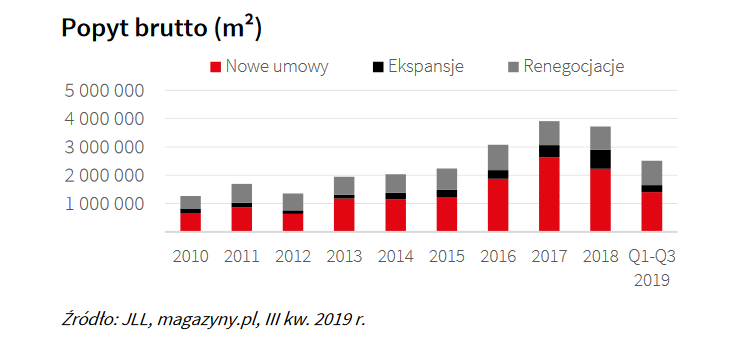 The market is also observing the growing scale of renegotiations, whose total area after the first three quarters of 2019 was around the results recorded in 2016-2018. In addition, the share of renewed contracts already accounts for 34% of total demand compared to 21% in 2017 and 2018. The renegotiated contracts in the first three quarters covered over 855,000m2.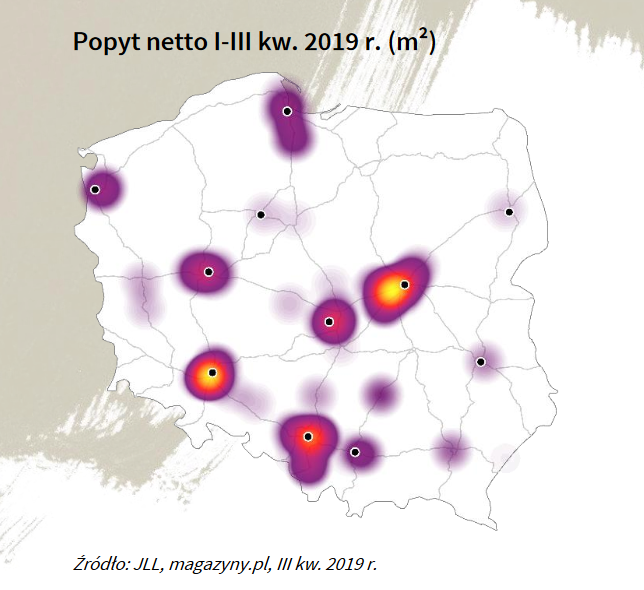 The locations that make up the Big Five, i.e. Warsaw, Wrocław, Upper Silesia, Poznań and Central Poland, were responsible for 80% of all new contracts and expansion recorded in the first three quarters of 2019. Less obvious locations, however, are becoming more and more attractive due to the decreasing availability of employees in leading areas.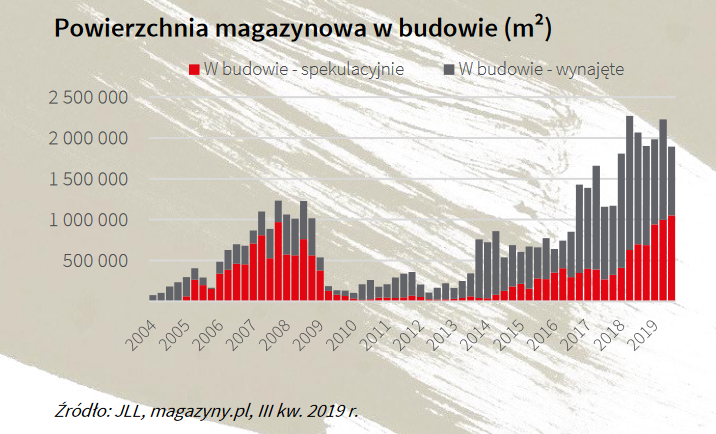 In the third quarter alone, 880,000 m2 of new warehouse space was commissioned, which is the highest quarterly result in the history of the warehouse market. In the sequence, the new supply from January to September 2019 amounted to 2 million m2. Space volumes under construction do not indicate any slowdown on the part of developers, which should positively affect the results of our segments related to the warehouse market in the future.
Source: https://www.jll.pl/content/dam/jll-com/documents/pdf/research/emea/poland/pl/pl-research-industrial-market-pulse-2019-polish.pdf