We present a short photoreport from one of the construction sites of PROJPRZEM Budownictwo, representing the industrial construction sector PROJPRZEM MAKRUM S.A. This is the construction of a warehouse for the company Luvena – one of the first such large contracts of the company, about which we informed last year.
PROJPRZEM MAKRUM informed about signing the contract with Luvena S.A. for the construction of a warehouse with social and office facilities in Luboń, worth PLN 26.9 million net on October 27. The investment is carried out as part of a consortium whose company PROJPRZEM Budownictwo Sp. z o.o. is a leader, completing most of the works comprehensively.
"Thanks to many years of our experience and extensive knowledge of the construction industry, we offer our clients the highest standard of services and solutions tailored to their needs. These advantages were appreciated by another investor who entrusted PROJPRZEM Budownictwo with the construction of a new facility with an area of over 15 thousand. m2″– said Dariusz Paprzycki, President of the Board of PROJPRZEM Budownictwo Sp. z o. o. after signing the contract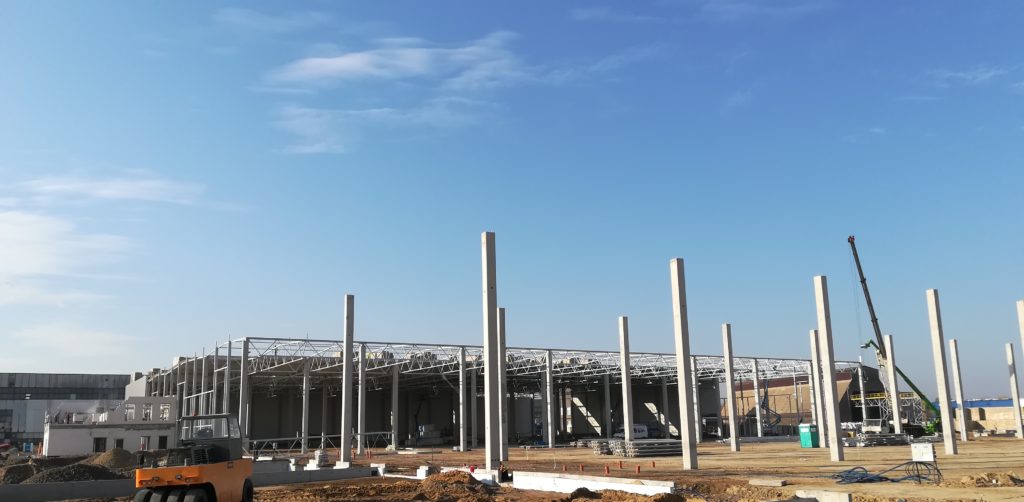 Construction is proceeding according to the planned schedule. The attached photos show the current status of works on this impressive reinforced concrete and steel structure with dimensions 165m x 92m x 12m.
Construction works related to reinforced concrete works were completed, with an usage of 133 foundation feet, 22 foundation slabs, 500mb monolithic foundations and 360mb of retaining walls. We finished the assembly of prefabricated reinforced concrete elements (88 posts and 22 docks), cement stabilization of the ground floor under the floor of the hall with an area of ​​about 15,000m2 and external networks: rainwater drainage up to DN1000 – together 1400m, sanitary sewage – 630m and water – 1500m.
Currently, assembly work on the steel structure of the hall with an impressive total weight of approx. 265 ton and a maximum span of 28 meters is underway.
During the works there is also a masonry and reinforced concrete structure of the second, 2-storey building with an area of 360m2, which will perform an office function. Its construction is another part of the commissioned implementation. At the same time, the company coordinates road works around the hall, under which it is to perform about 17,000 m2 of pavement surface
The ongoing assembly of the steel structure of the roof and external walls: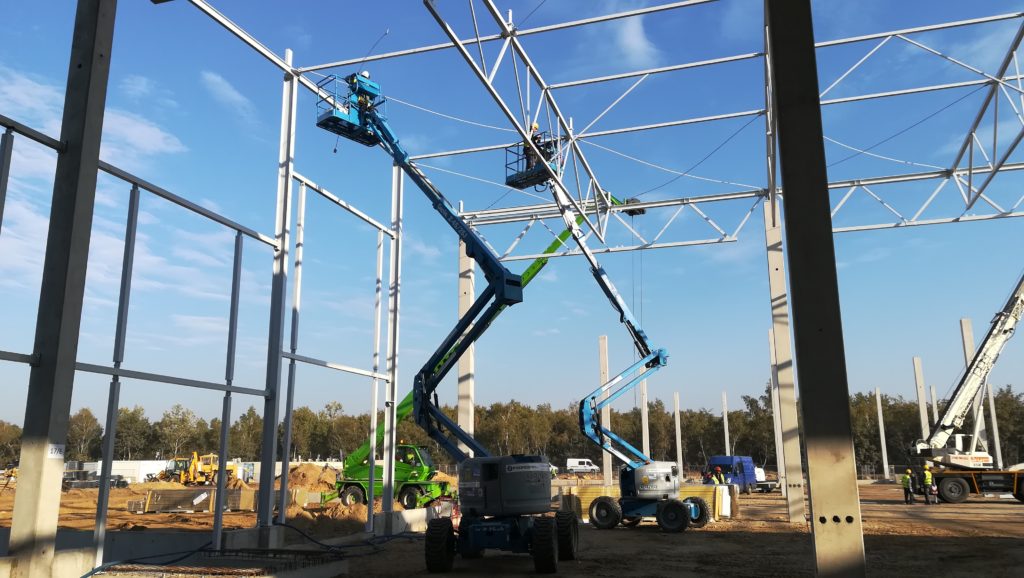 Beginning of the installation of the vacuum roof drainage system (Pluvia) and the sprinkler installation: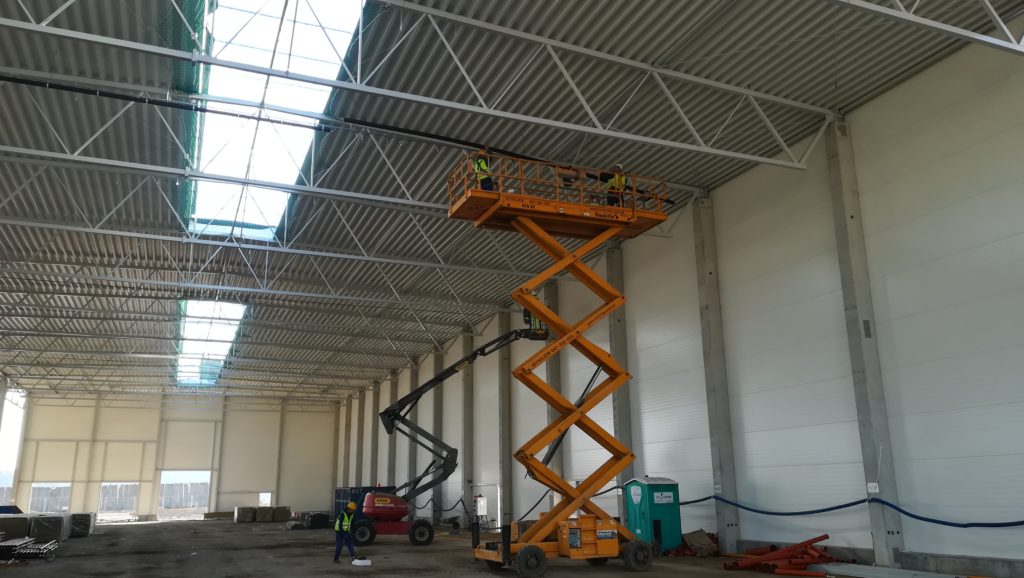 Current status – interior view of the hall: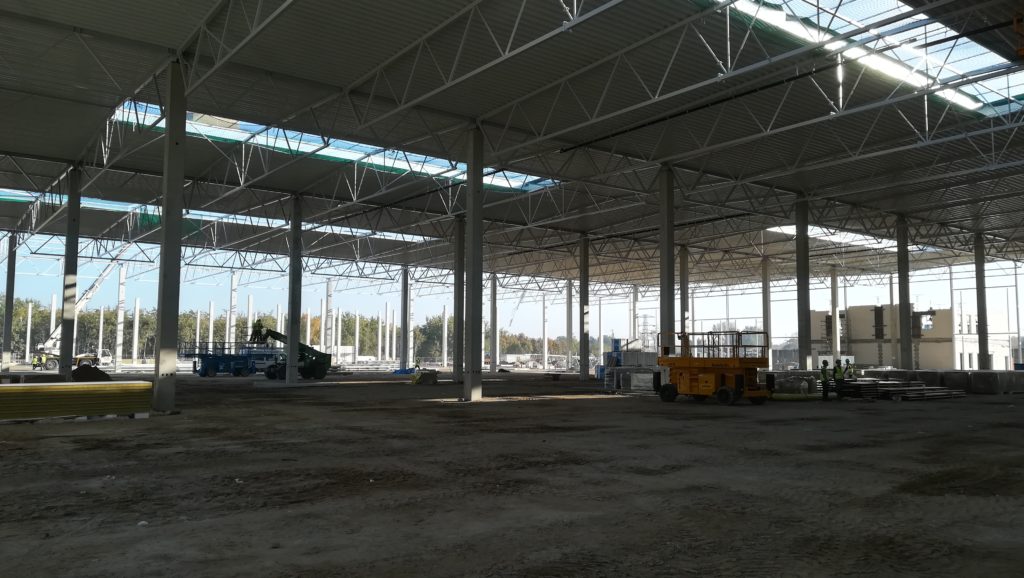 Completed assembly of sandwich panels on the southern façade: