We present another interesting implementation in the field of Modulo parking systems. This is as many as 154 Stacker-V10 systems, which have been installed in one of the housing estate in Poznań.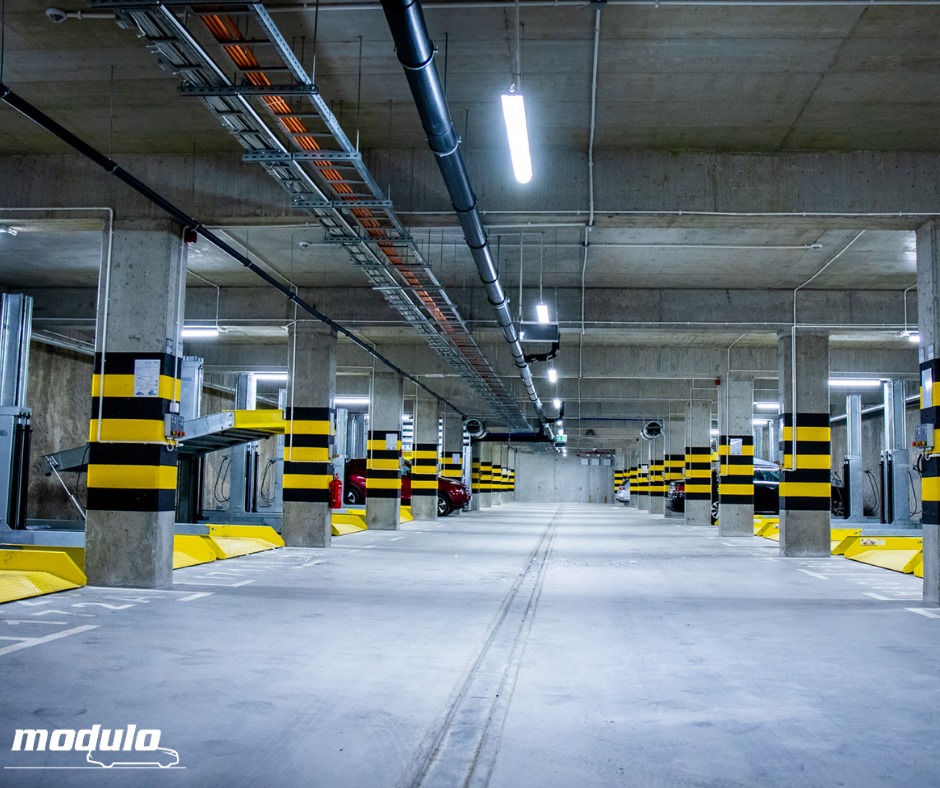 MODULO STACKER-V10 is a system that will work well in places of limited height – the upper platform is inclined in them relative to the lower parking space and lowered at a slight angle to maximize the use of the available space. This solution is ideal for garages with low ceilings, e.g. in multi-family buildings or public institutions. It is the lightest of all Modulo parking platforms. Importantly, to be able to use it, it is 2.5 m wide, which is only as much as a standard parking space.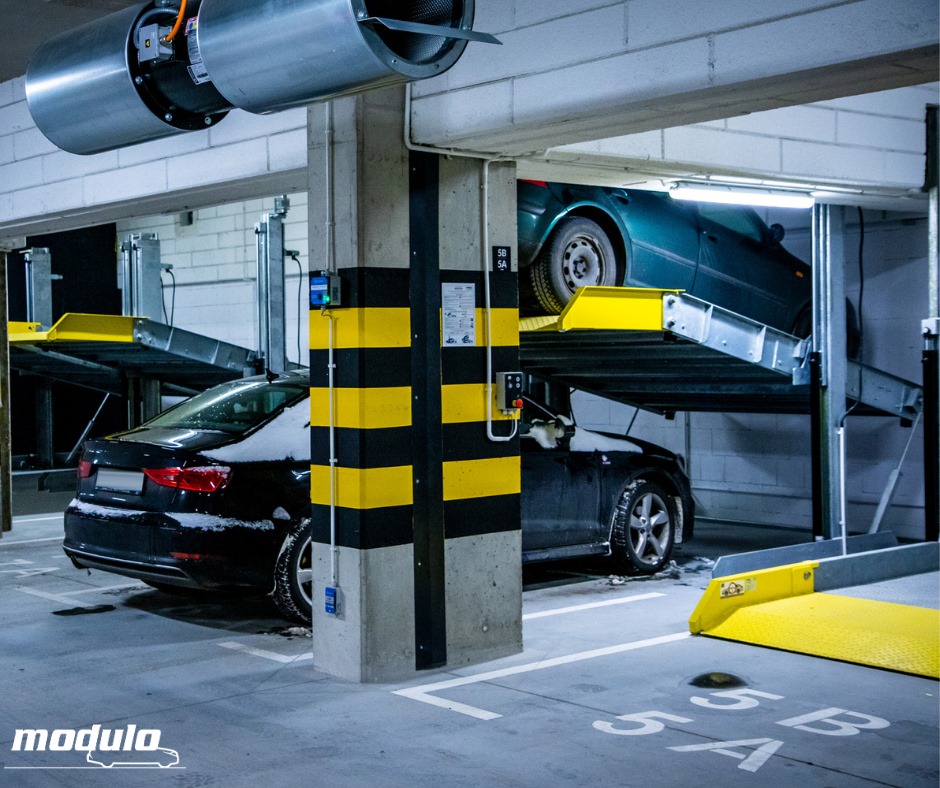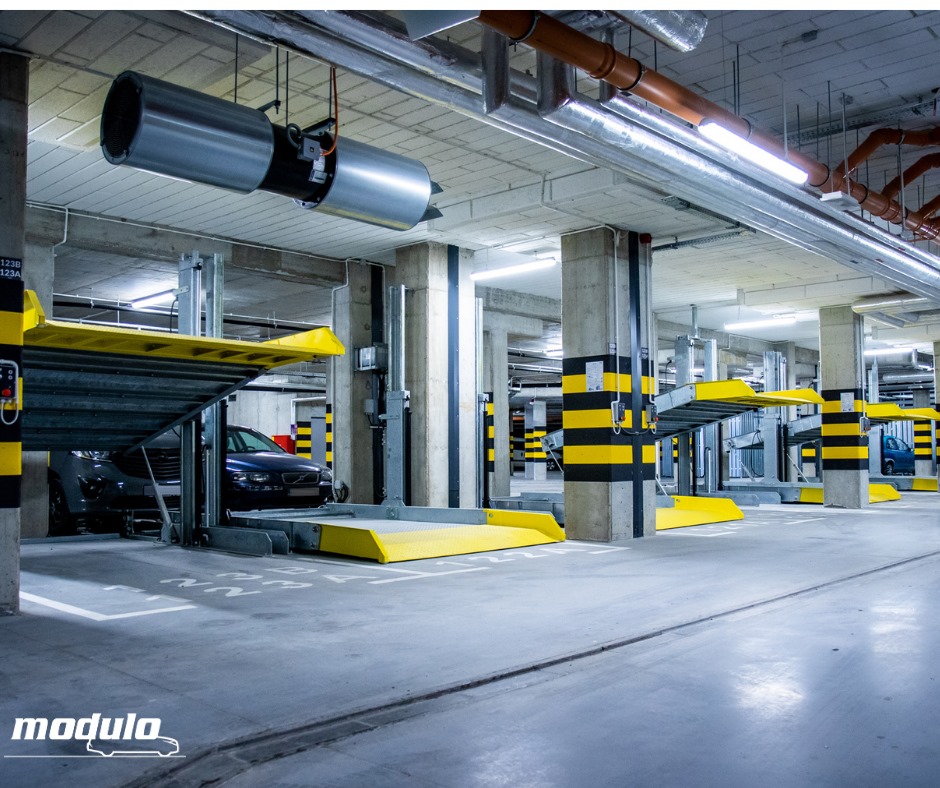 In one of the newly built Poznań housing estates, Modulo specialists used as many as 154 Stacker systems, significantly increasing the parking space offered to residents.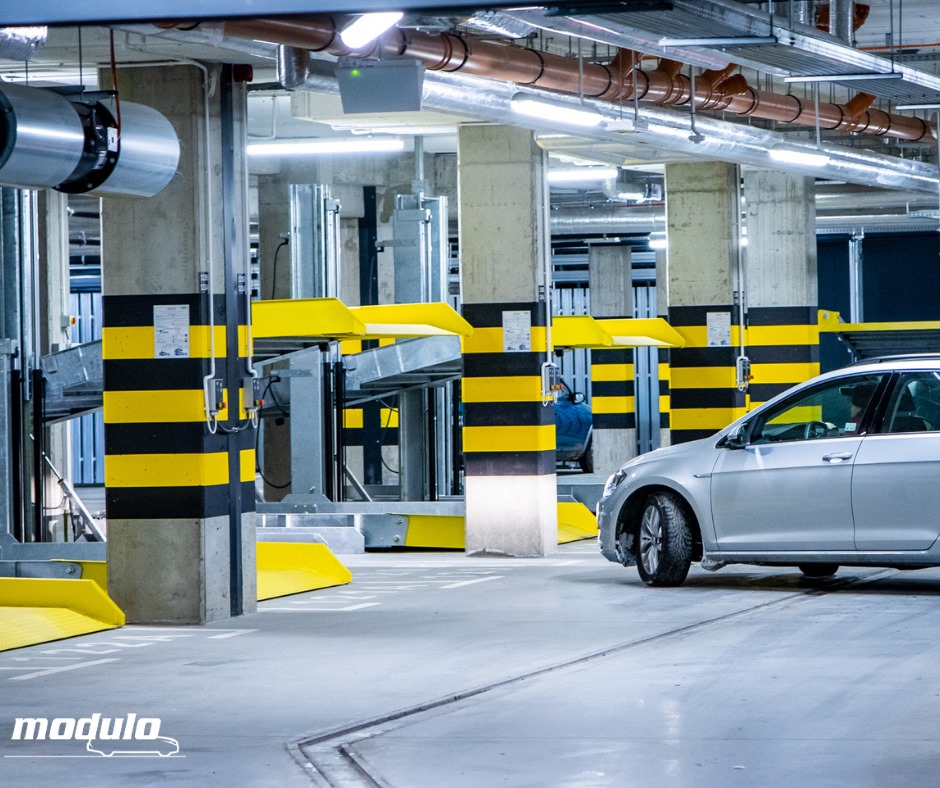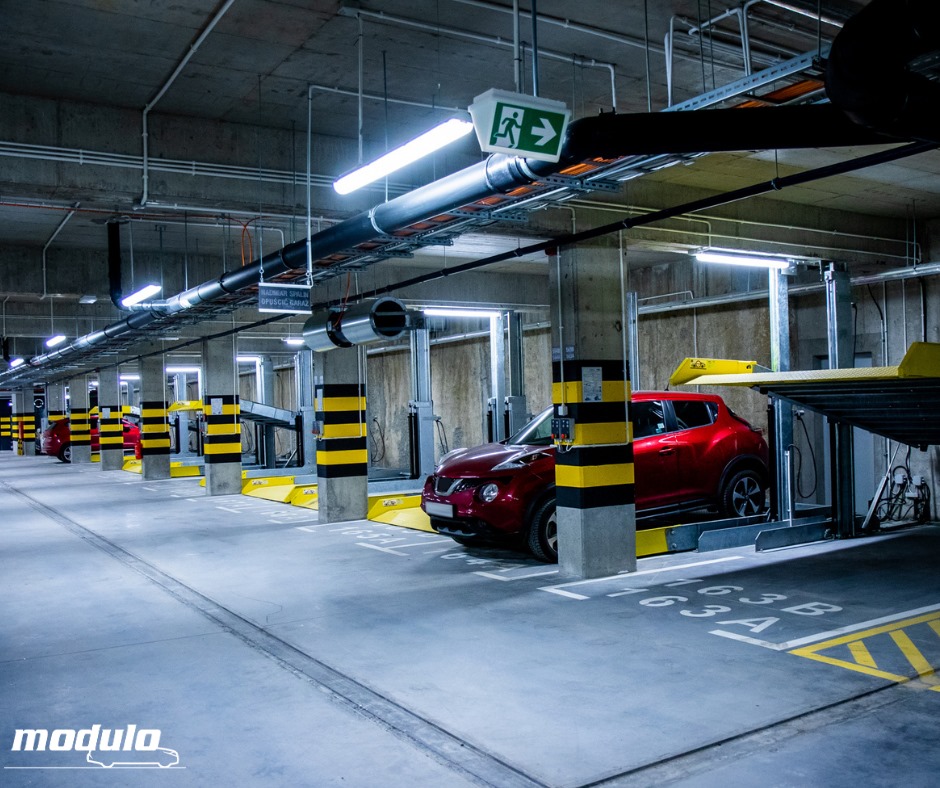 The inhabitants of today's cities have problems with parking not only in the very center of the city, but also on home properties. Very often there are less parking spaces than the sold apartments. Assuming that more and more often there are two (and sometimes even three!) cars in one household, architects and developers increasingly have to use modern solutions such as parking platforms. As a result, they can use the available space to the maximum and provide the number of parking spaces appropriate for the investment.