Segment of automatic parking systems of PROJPRZEM MAKRUM is the latest and at the same time the fastest growing activity of the Group. In the 1Q2019, the production of parkings increased by over 55%, and this segment is still growing, also by expanding the range of products. Recently, the Lift & Slide variant has joined the MODULO system family.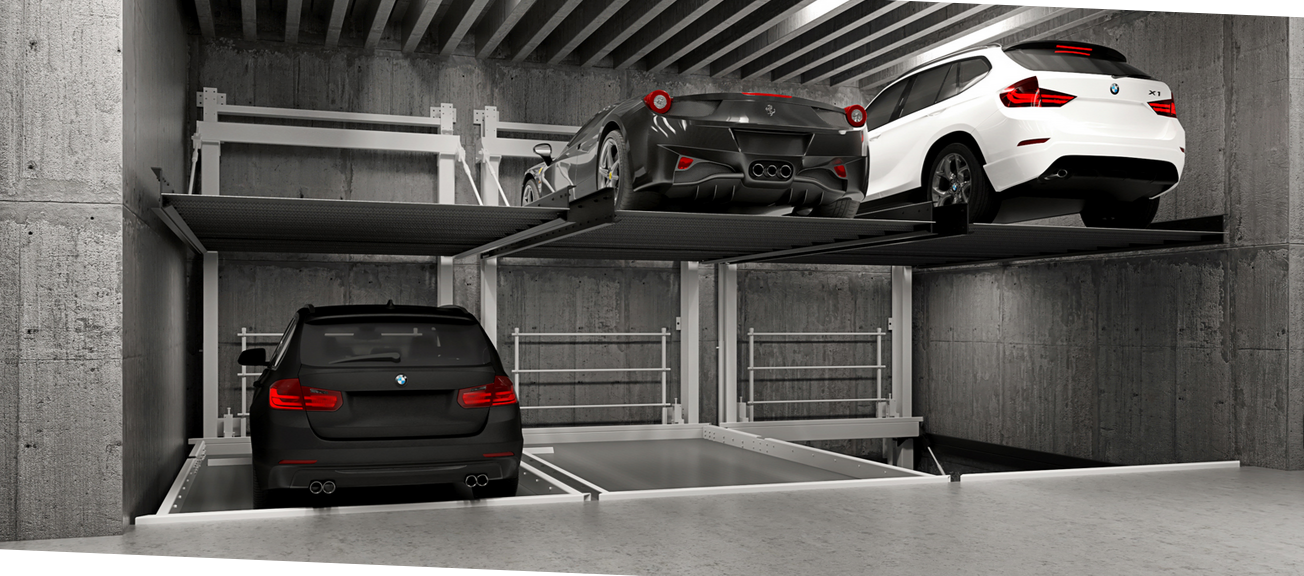 MODULO Lift & Slide is an independent parking system, offering three levels of parking vehicles – underground, on level zero and above ground. Thanks to the possibility of installing a system of sliding gates and full automation, there is no need to get off the vehicle to recall the assigned platform – you can do it, for example, with the help of an individual remote control. Thanks to the speed of operation, convenience of using remote controls and the possibility of adjusting the number of parking spaces to the customer's needs, it is the most versatile of our products, which works well for both residential projects and multi-storey car park in a company or in public building .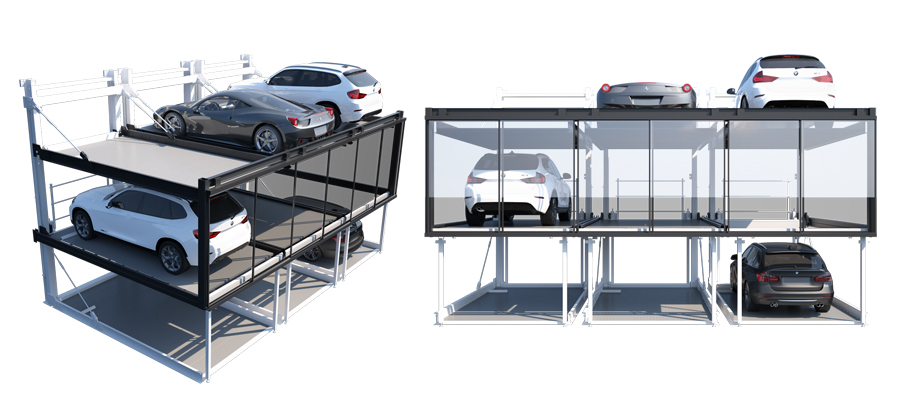 The MODULO LIFT & SLIDE system replicates parking spaces independently. Each parking space can have its own remote control, which protects it against unauthorized use. The device can operate automatically – without having to get off the vehicle in order to recall the place assigned to the user. In the event of danger, operation of the device at any time may be interrupted by the emergency button. Each parking space provides the correct positioning of the car thanks to a system of sliding bumpers placed on the platform.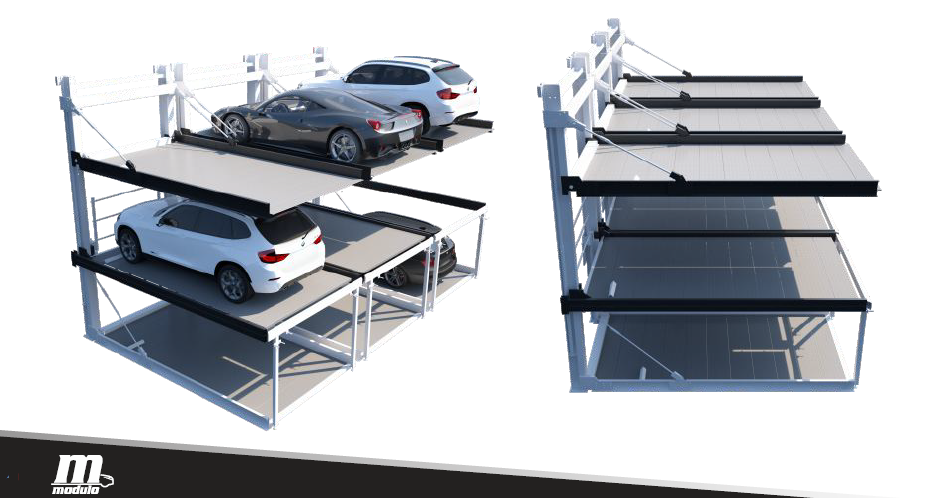 When starting works on MODULO Parking Systems a few years ago, our main assumption was to create a wide range of products. The one that will interest both individual users, as well as architects and developers. Therefore, the priority was to design different solutions: dependent and independent parking platforms.
Today, our parking lots are located mainly on large estates, or in hotels. However, there are also individual customers. We are aware that the latter will be even more. Firstly, due to the growing number of cars per household. Secondly, due to convenience, as well as more and more conscious use of each space meter – instead of building a large garage, we can use part of this space, for example for a garden, a barbecue area or a mini playground for children.